Why do we still see more men publishing poems, stories and books than women? That simple question has a complex answer, but one part of the problem is that women make fewer and less frequent efforts to get published. Ask many a literary journal editor, and she will tell you that men, in general, send in submissions in far greater numbers than do women.
Why this is — is also a question with a complex answer. But one grassroots organization, Women Who Submit, has started answering it with a simple solution — by getting more women to submit more and more frequently to literary journals and other writing-related opportunities.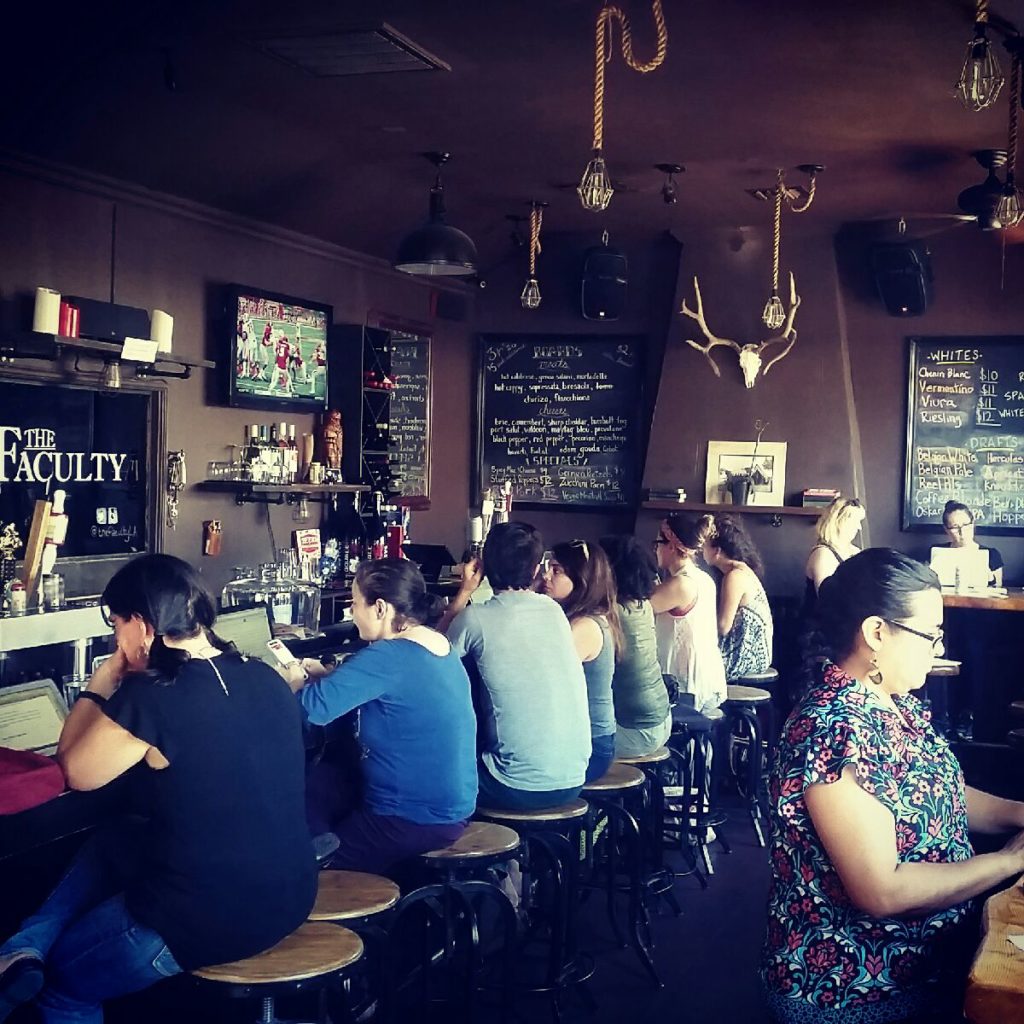 How does Women Who Submit do this? By throwing submission parties! At each of these events, women writers are encouraged to arrive, laptops in tow, to hang out and eat and drink and chat and have fun in real life — while also sending their work out to literary journals via the internet. Every time someone sends in a submission, the crowd cheers!
Each party is a little different. Some are held in people's homes, and have the feeling of a cozy ladies potluck brunch. Others are held in bars, to the delight of writers who enjoy daydrinking. Yet others are organized in quiet community spaces — Those have tended to be the most productive spots for me.
Women Who Submit was founded in 2011 by three L.A. women — Alyss Dixson, Ashaki Jackson and Xochitl-Julisa Bermejo — as a response to the VIDA count, which shows in stark statistics just how many more men than women are seeing their name in print in literary journals.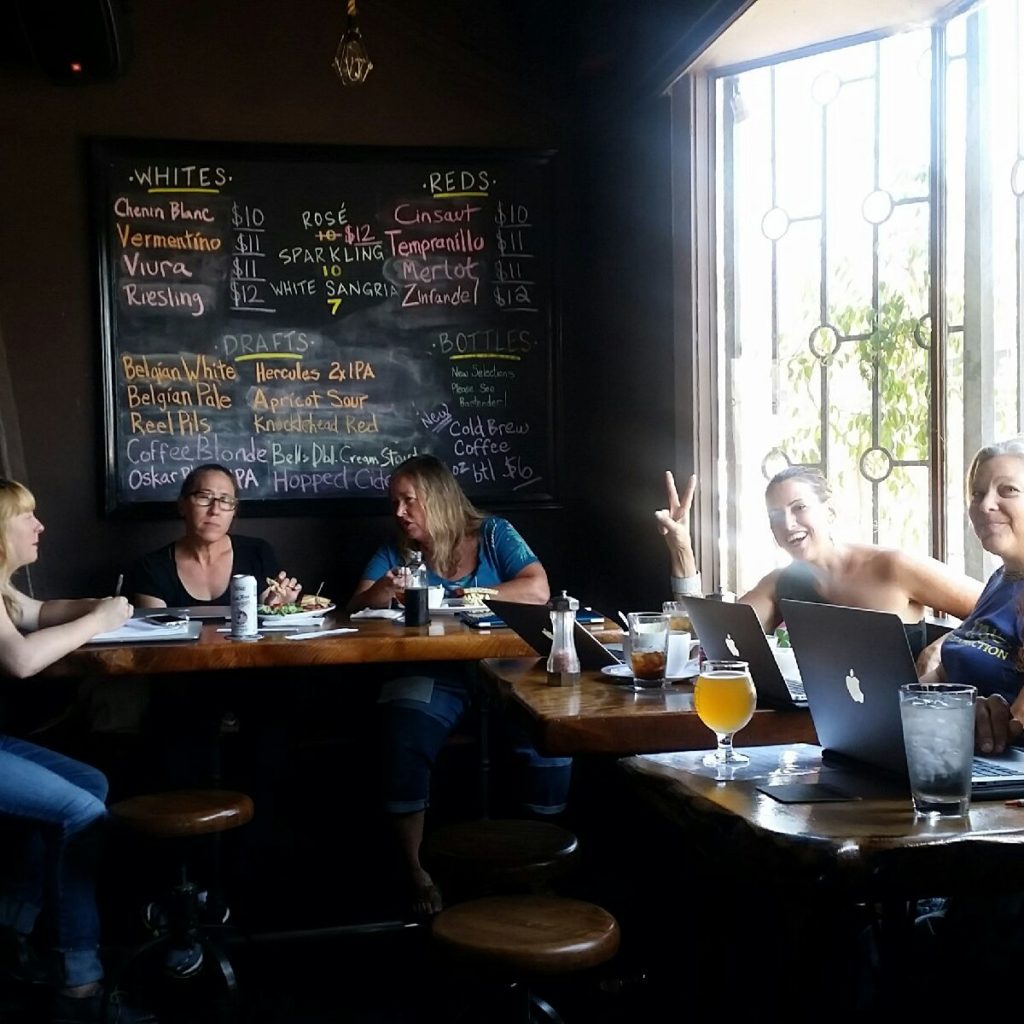 Since then, WWS has formalized and organized and expanded. There are now parties organized across the US! Parties in L.A. happen on the second Saturday of the month — and I'll be giving a talk at the next one on finding an agent! That WWS New Member Orientation and Submission Party happens Sat., Oct. 8 at Beyond Baroque in Venice. Hope to see you there!
To join WWS — or to find out about or start a party in your town, contact WWS. In the meantime, follow WWS' blog, which has helpful posts demystifying the literary submission process, offering writerly encouragement, and celebrating the publication successes of its members.
Earlier: 5 important resources for women writers
Photos by Lauren Eggert-Crowe