Shepard Fairey DJs, Andrew Bird whistles and sings and plays the violin, Chelsea Handler mocks Trump by reading a damning excerpt of his book. Before and after those performances, you get to mingle with fellow book lovers over gourmet hors d'oeuvres next to an open bar. If that sounds like a fun night to you, make sure you go to the next Young Literati event!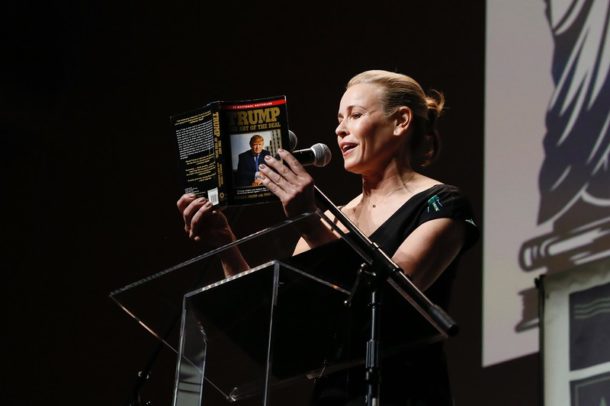 The Young Literati Ninth Annual Toast happened on Saturday at NeueHouse Hollywood — and along with the celebrities mentioned above, featured a handful of short comic readers: Retta (Parks and Recreation) read hilarious questions people have asked librarians, Constance Wu (Fresh Off the Boat) a bloody story about a girl delivering a calf.
Kumail Nanjiani's (Silicon Valley) reading was my favorite; he took us through a Choose Your Own Adventure book — a philosophical one with thought-provoking and super abrupt multiple endings —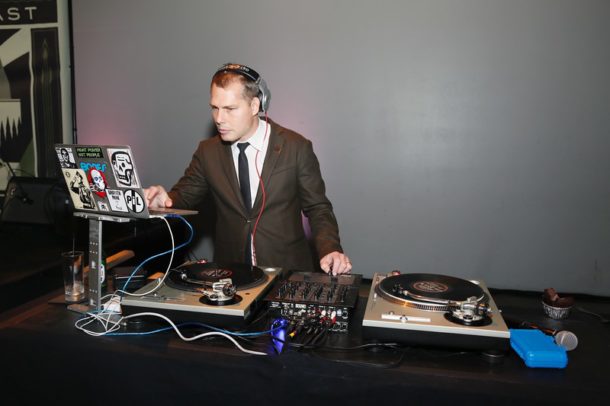 Young Literati is basically a membership program for people in their 20s, 30s, and 40s, benefiting the Library Foundation of Los Angeles. If you join, you get to benefit the Foundation — and to go to cool exclusive literary events like the Toast.
The Tenth Annual Toast won't be happening until next year, obviously, but you can join Young Literati anytime. Besides discounted tickets to Toast and other Foundation events, you'll be invited to attend Young Literati ALOUD receptions — which offer drinks, appetizers, and conversation post ALOUD events.
Membership options run from $125 for those in their 20s to $2500 for the well-heeled. The more you give, the more perks you receive. Enjoy —
Earlier: 7 Best public libraries in Los Angeles for writers
Photos by Ryan Miller/Capture Imaging