Thinking about a writer's getaway this winter? Read on to see if the Tin House Winter Workshops — which I attended early this year — might be a good fit for you.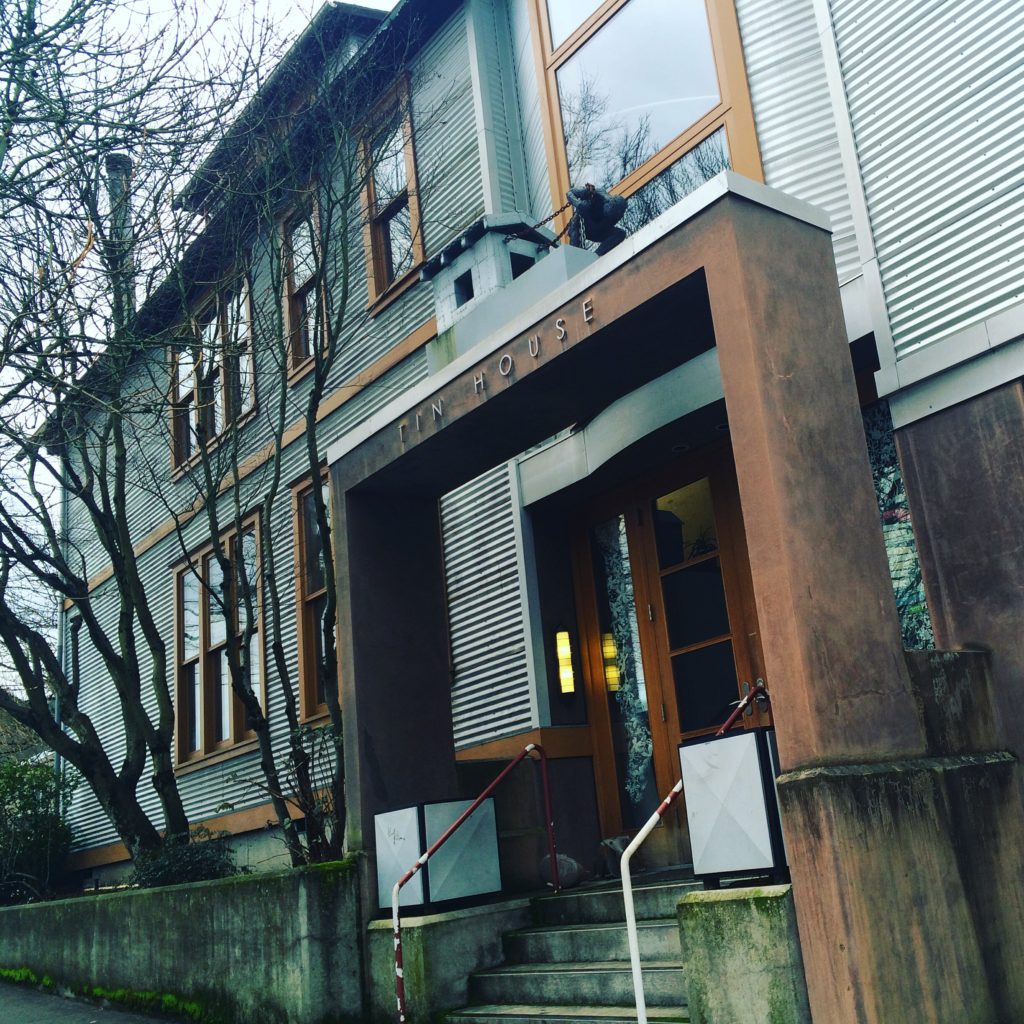 1. You need a vacation. A weekend away spent on a gorgeous beach sounded like a dream to me. And at $1300 for the hotel, all breakfasts, a five-course dinner, plus cocktail parties in the evenings — not to mention the actual writing program itself!! — the price felt alright (I realize opinions will differ on the reasonableness of the price).
2. You'd like to see the Oregon Coast. Once I got to the Tin House offices in Portland, I quickly met the other workshop participants — before we piled into a van and headed up up to Newport. There, we were dropped off at the hotel, located on a gorgeous 45-foot bluff overlooking the Pacific.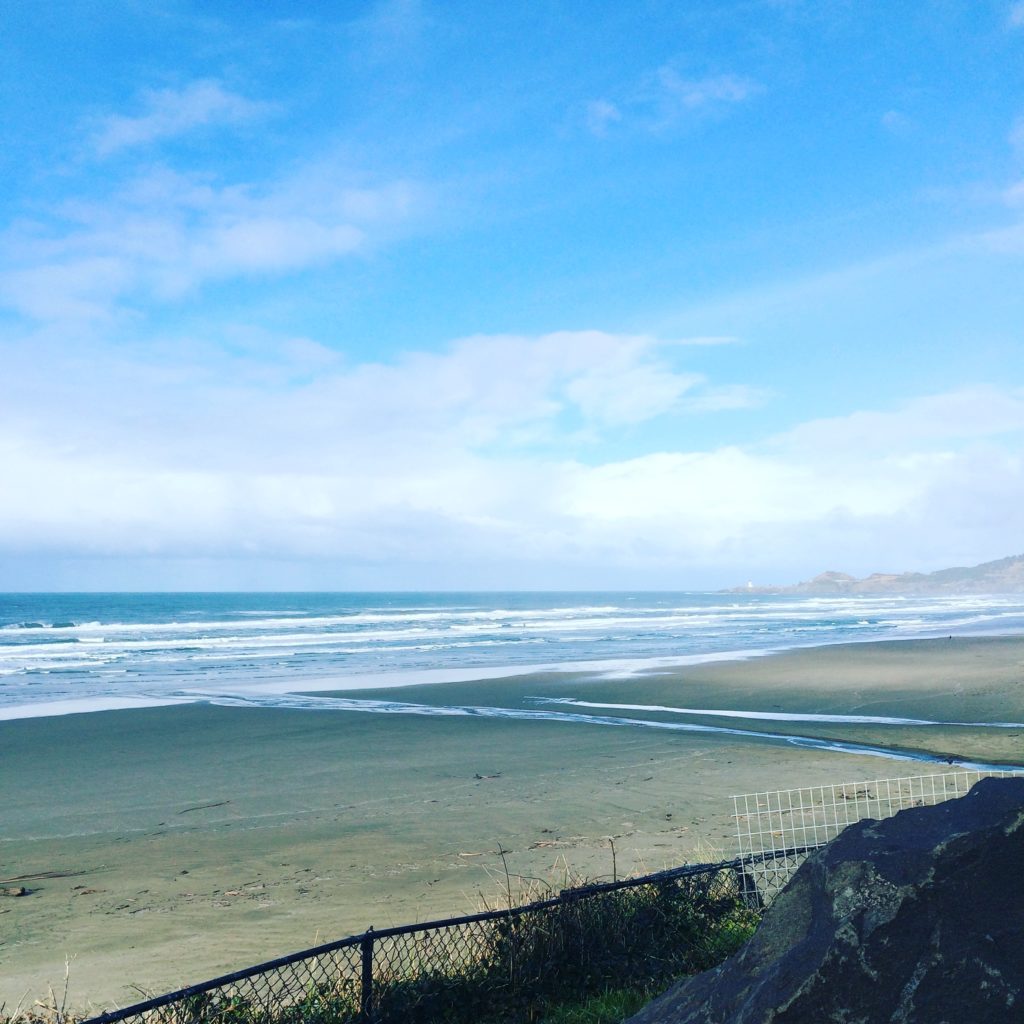 3. The idea of staying at a literary-themed hotel makes you happy. Each of the 21 rooms at the Sylvia Beach Hotel are individually themed around a famous author. I got the Dr. Seuss room! Most of the rooms are more — sedately decorated — if the bright yellow's too much for you.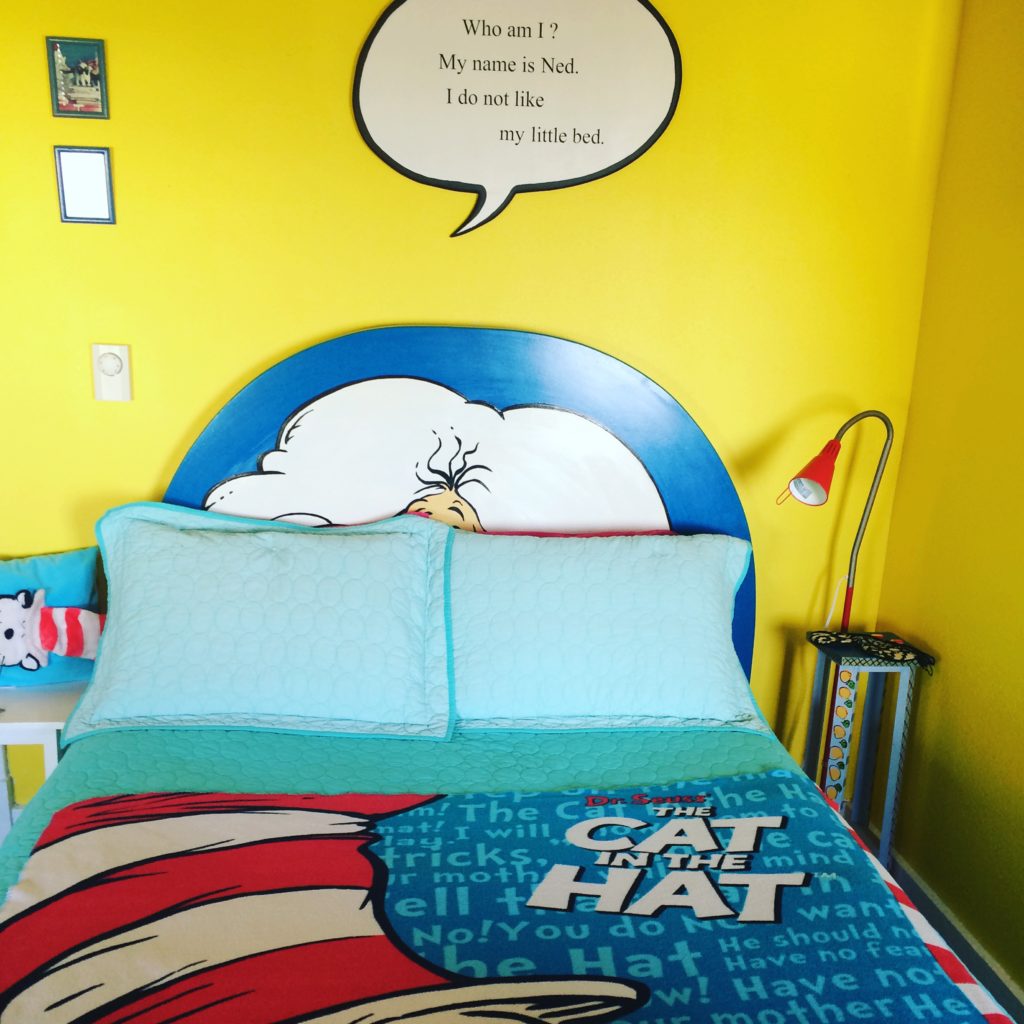 4. You want some feedback on your writing. Well before the workshops began, all the participants submitted a short story — then got copies of the stories of all the other writers in the workshop group. We read and wrote up a page or two of feedback for each of the stories — then arrived in Oregon ready to discuss the stories during the morning workshops.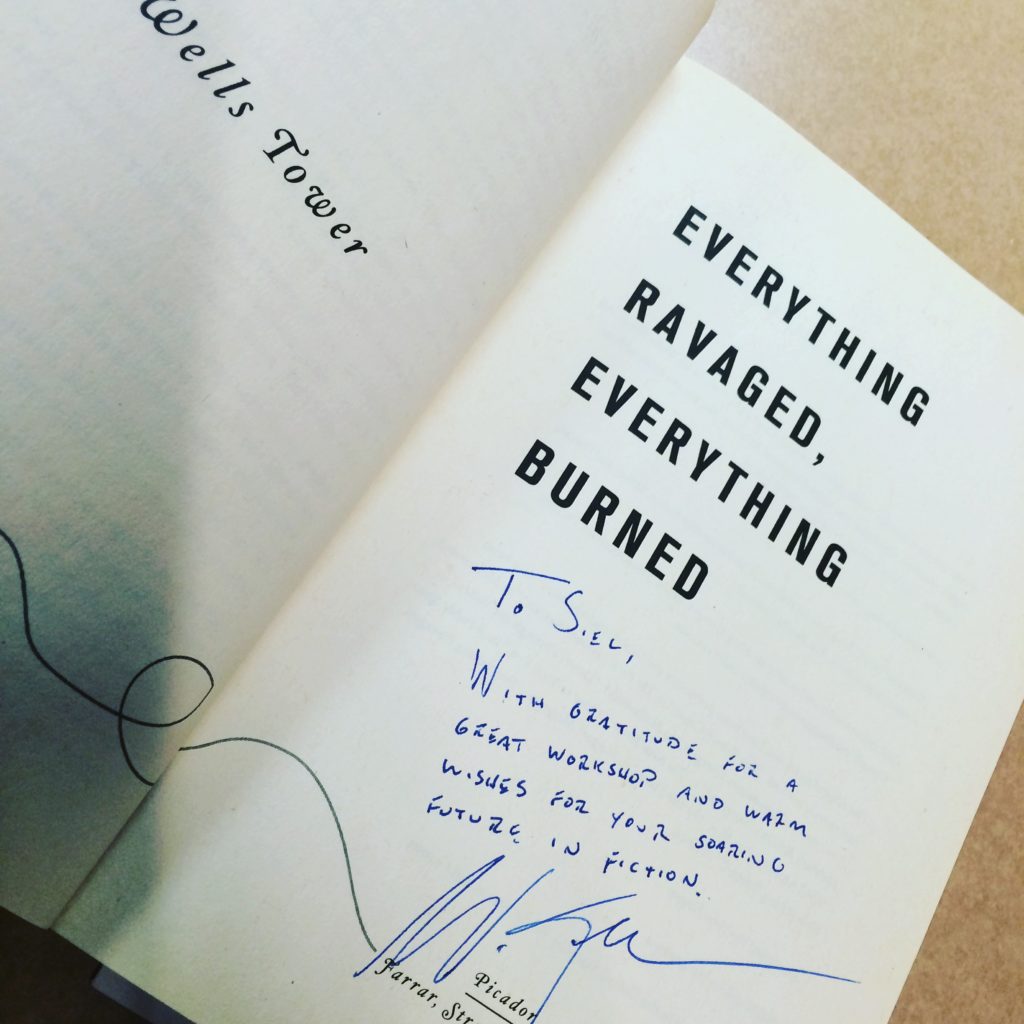 5. You want to learn from writers you admire. I'd enjoyed Wells Tower's short story collection Everything Ravaged, Everything Burned, and was psyched to be in his workshop, which met for about 3 hours each morning. It was great to hear Wells's take on my story — as well as those of my fellow workshop members —
6. You like parties. Each night there was a social event of sorts, whether a multi-course dinner party plus book exchange, or a cocktail party at the nearby Hemingway House (owned by Tin House's editor), or a karaoke fest at a nearby divebar that drew a strange and eclectic crowd.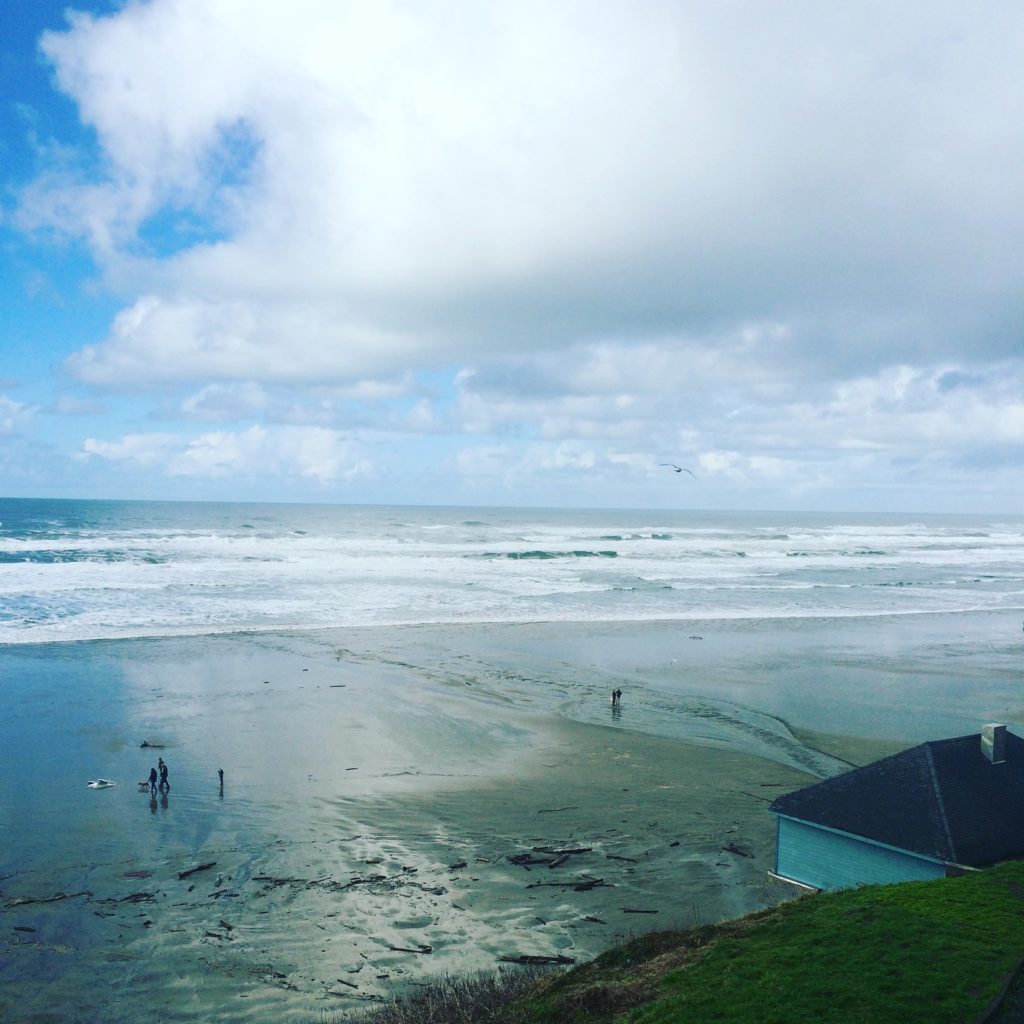 7. You love seafood. The seafood is fresh and delicious here! One evening we even got a chance to visit the best seafood restaurant in town — though the name now escapes me.
8. You're curious about Tin House. I enjoyed getting to know the Tin House staff members who came along on the trip, sharing info about how the editorial process at Tin House works. One of the highlights of the weekend was Meg Storey's talk about her work as an editor for Tin House books. She ran through the process for acquiring one Tin House book, from showing us the first pages of the initial manuscript she rejected, to the detailed editorial letter she wrote to the author about why the manuscript was rejected and how it could be improved, to the first pages of the much revised and finally accepted manuscript. It was really illuminating!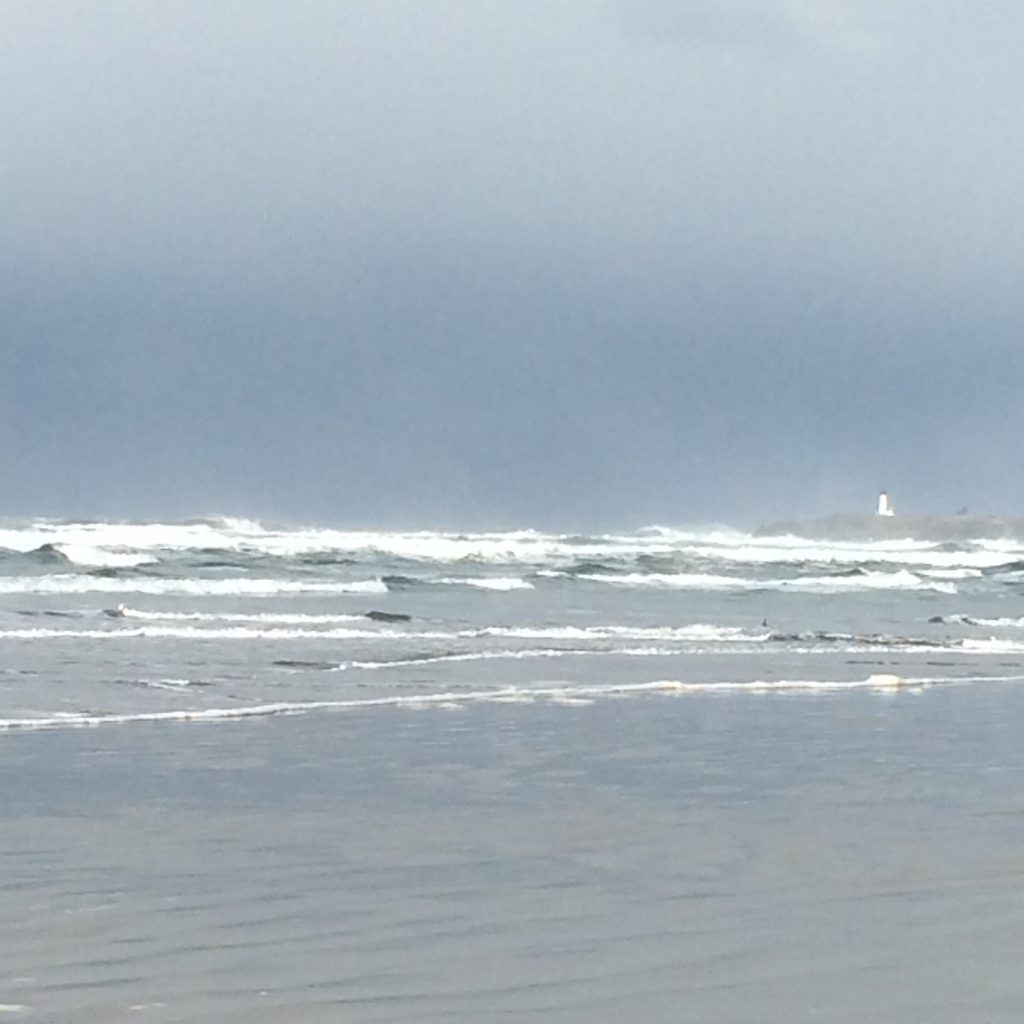 9. You like bookish freebies. My Tin House welcome tote came with an issue of Tin House plus a Tin House book.
10. You enjoy meeting other writers. The workshop group ran the gamut, from young women just out of MFA programs to older women retirees. Why did I just say women twice? Because in terms of gender, the workshop is not diverse. There was one brave guy in our cohort of about 20! I've noticed that writing workshops and programs in general tend to be women-heavy; I don't know why that is but I would be curious to hear your theories.
In any case — I made some great new friends at this workshop, and though we're scattered all over the country now, we keep in sporadic touch via Facebook and email — and cheer on each others' literary successes.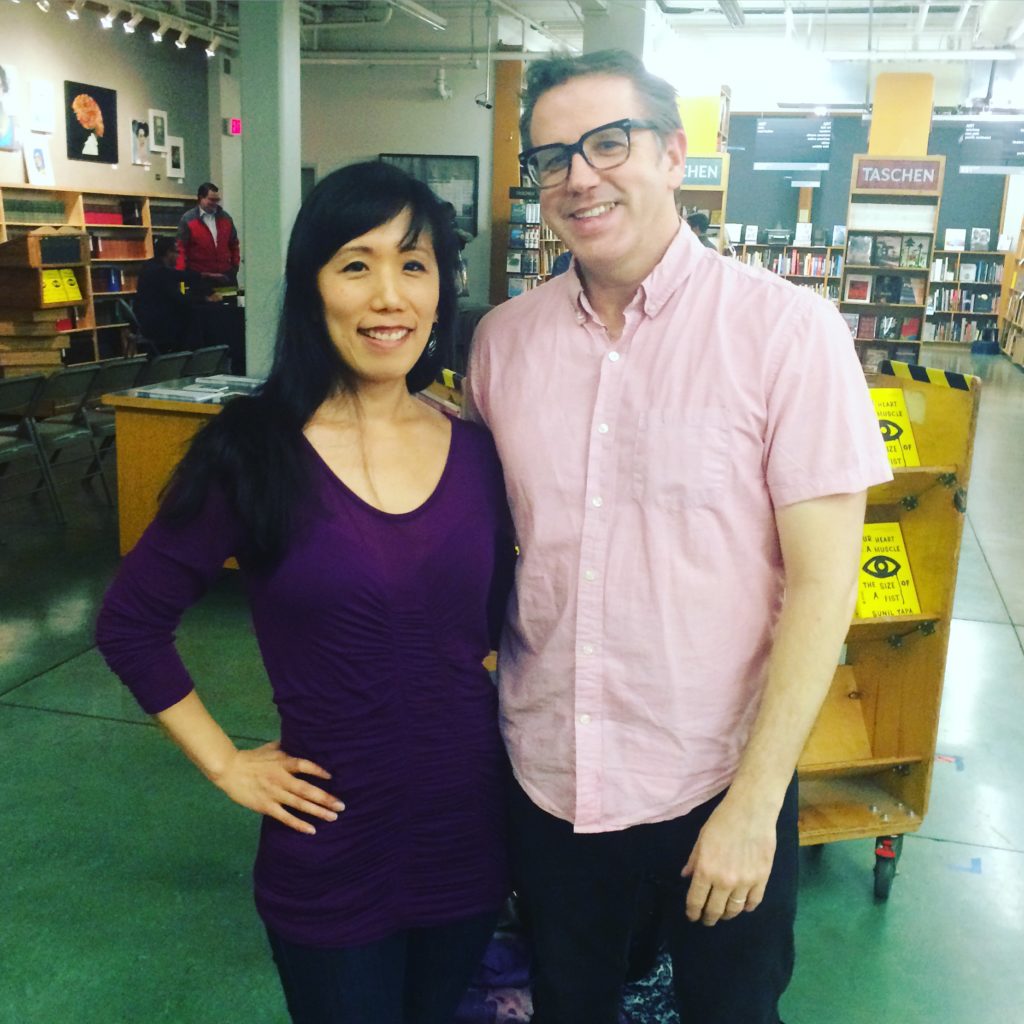 11. You'd like to hang out in Portland. I'd actually never been to Portland before, so I tacked on a few extra days after the workshop to walk around Portland, visit Powell's Books and hang out with Kevin Sampsell (above), and drink lots of good coffee.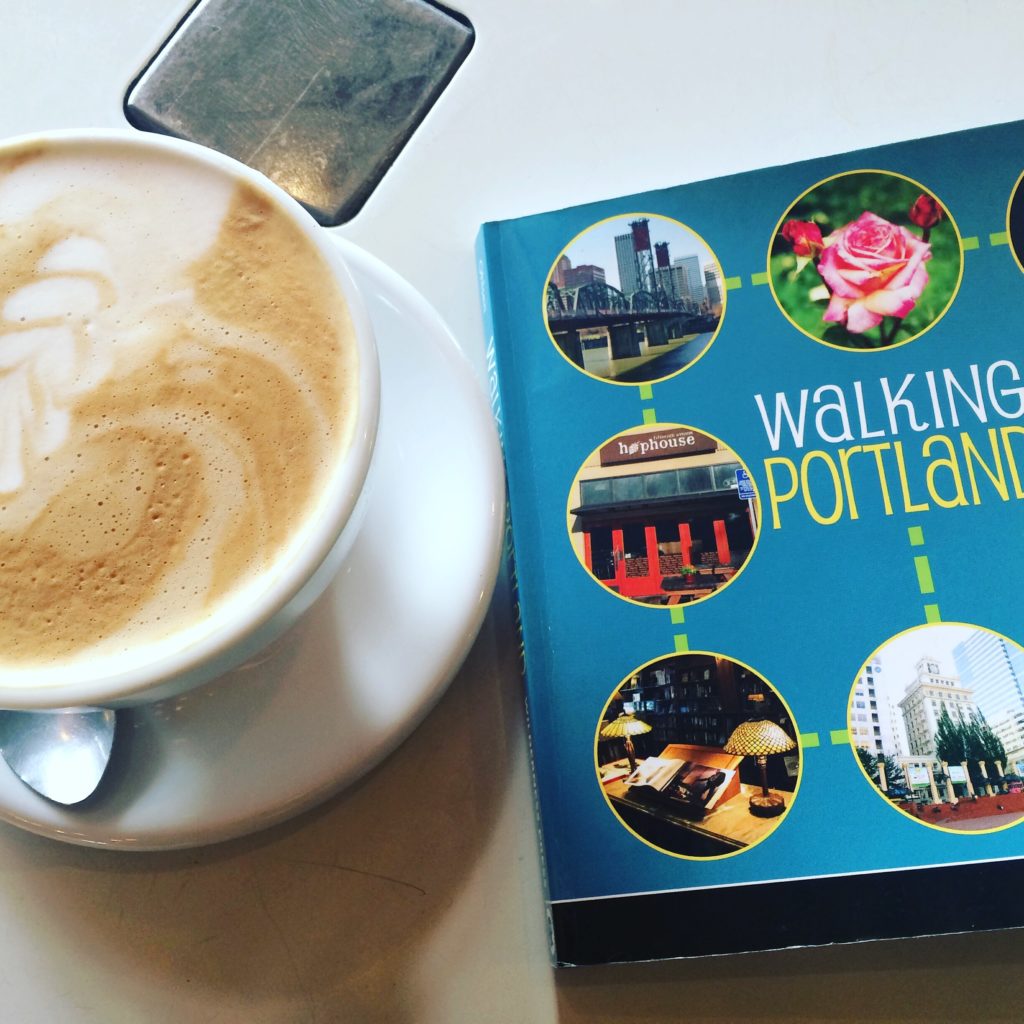 ____
Interested in taking part in the workshops? This year, the fiction faculty members are Kevin Barry, T. Geronimo Johnson, and Michelle Wildgen — and I have to admit I'm not familiar with their work! If you're thinking about applying to attend, I recommend reading each of the faculty members' books, then asking to be placed in a workshop with the author whose work you feel most attuned to.
Tin House will run three different sessions in early 2017: Fiction from Jan. 20-23, creative nonfiction from Jan. 27-30, and poetry from March 3-6.Get your application in by Oct. 19 to be considered for a scholarship! The general application deadline is Nov. 7. Tin House also runs summer workshops, a longer, more in depth program with more people and more events — but applications for that program won't be open for some months.