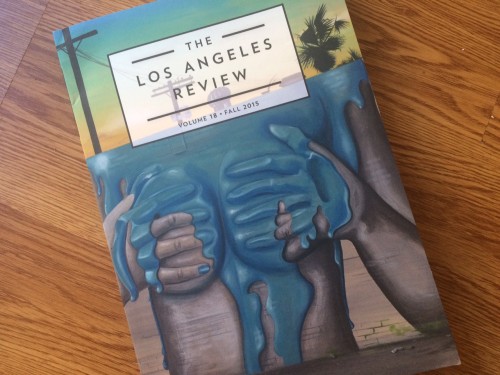 The Los Angeles Review's brand new fall 2015 issue is now out — and contains within its pages two of my flash fiction pieces! Here's an excerpt from the first, "The Panel":
We, the six closest friends of the couple, were called on to serve on the panel. Our task was to determine who was in the right, the wife or the husband. To aid us in our decision we received a twenty-minute recording of an argument between the two, which we listened to carefully three times over the four-hour deliberation period.
Read the rest of that — plus another piece called "Social Psychology" — by picking up a copy of The Los Angeles Review, Volume 18.
The issue also contains a short piece called "Delorean" by Bryan Hurt, one of my favorite writers and a friend from grad school. Also, don't miss Ryan Habermeyer's "A Cosmonaut's Guide to Microgravitic Reproduction" — which combines space travel and sex and loneliness and madness.
Lastly: Come hear me read "The Panel" and more at The Los Angeles Review's reading! That'll happen Thursday, November 12, 7 pm at Flintridge Bookstore & Coffeehouse, 1010 Foothill Blvd, La Canada Flintridge, Calif. You'll also get to hear The Los Angeles Review's own fiction editor, Sean Bernard, and contributor Anna K. Scotti.