Lit lovers in Los Angeles are going to be busy this summer, because a season-long series is set to bring the city 90 literary and cultural events in 90 days.
Yes, an event a day for 90 days, starting July 5! Called #90X90LA, this series is put together by local indie press Writ Large Press and friends.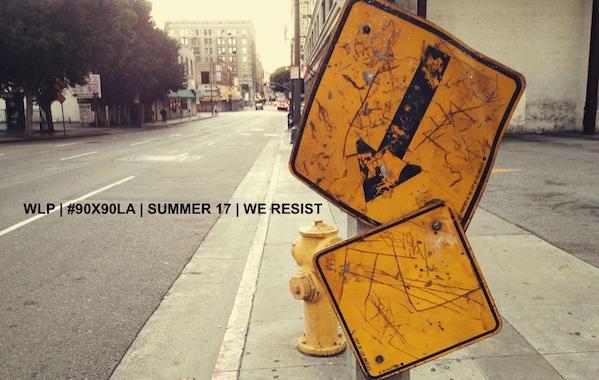 This is actually the second summer Writ Large has done this. The press organized its first 90 in 90 series back in 2014. For 2017, #90X90LA returns "with more focused goals and vision in a crucial time of change in our neighborhoods and in the world at large," according to the event website.
Events will happen mostly in downtown LA, Little Tokyo, and South Central — with sattelite events planned across the country. And all are invited!
It all kicks off with an opening reception Wednesday, July 5 at 8 pm at Cielo Galleries/Studios. Attendees are invited to bring things to share — food, drinks, reads — and there will be music.
Events will happen nightly after that. There's a zine workshop and a community design jam and even something called Digging on Sade!
You can still propose events, or volunteer to help out. Can't donate time but want to contribute? Support #90X90LA on Patreon.
#90X90LA. July 5 to Oct. 1, 2017. Los Angeles.
Image via #90X90LA