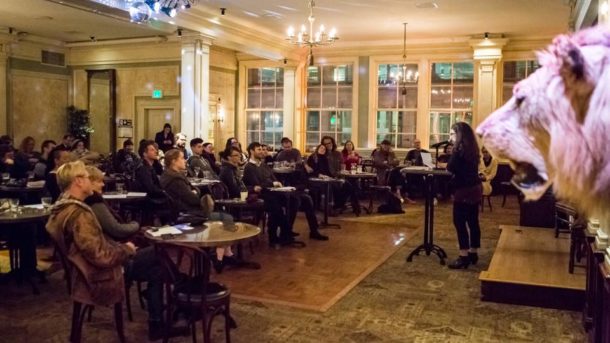 Get your favorite cafeteria food and drink your fancy cocktails too — while enjoying literary conversations. Come to the next Angels Flight • literary west Salon — where I'll be chatting with fellow author Lilliam Rivera!
But first about the salon: Put together by local literary journal Angels Flight • literary west, these monthly events happen at Clifton's Republic in the second-floor Ballroom — a lovely historic space with idiosyncratic decor, including a lion that looks over the proceedings! Each event brings together a pair of featured writers who read a bit and discuss their work in conversation. Below are Matthew Specktor and Tyler Malone who talked at the February event.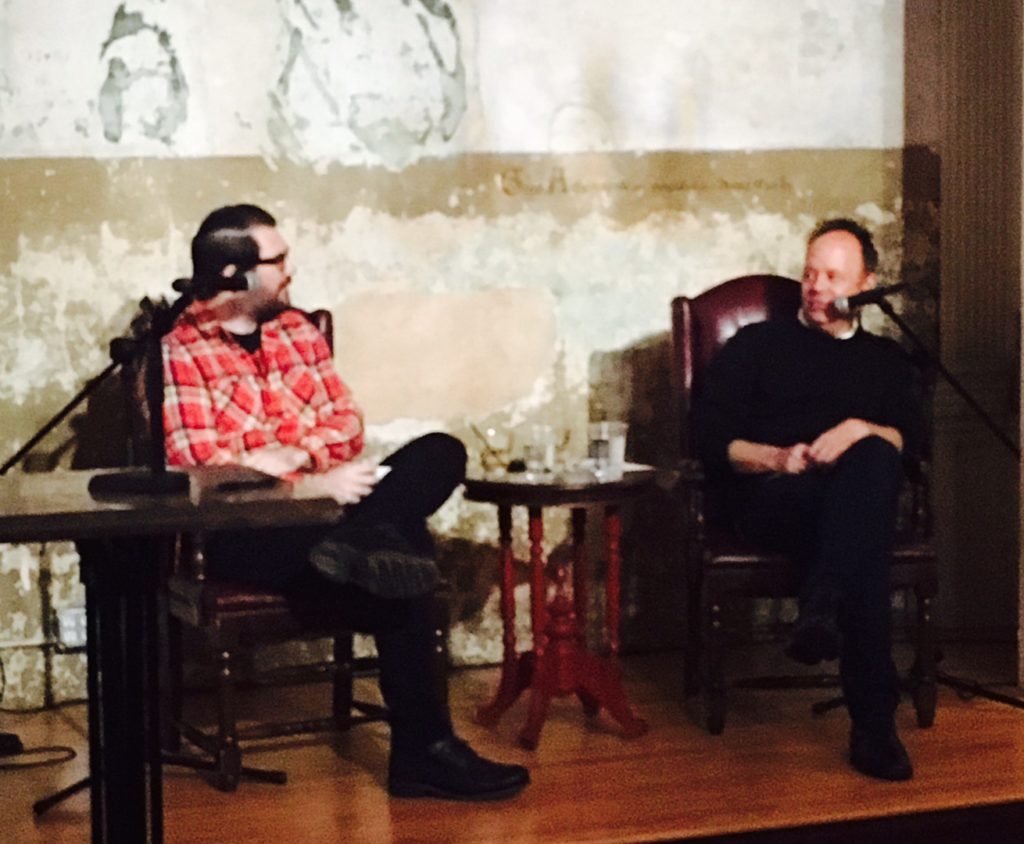 Afterwards, a handful of writers recently published in the journal give lively readings. Then, attendees mingle, eat, and drink — since after all, Clifton's has a cafeteria and a handful of bars with fancy cocktails.
In case you're not familiar with Angels Flight • literary west, this online zine seeks specifically to "explore uncharted stories of Los Angeles and beyond," with a new issue coming out every six months.
Want to read at a future salon? Submit your work to the journal for consideration! Want to attend future salons? Follow AFLW's Facebook page to find out about the events.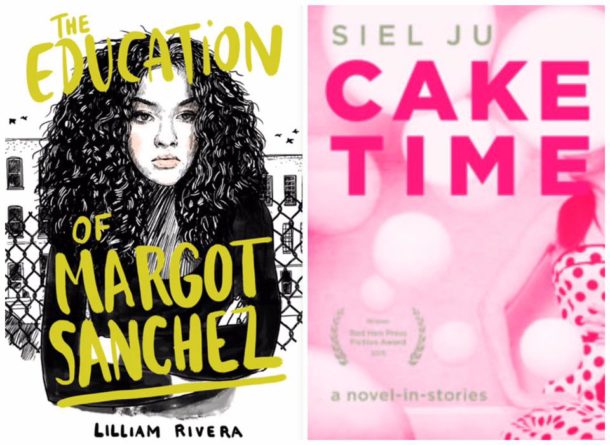 And please do come to the next event: Angels Flight • literary west Salon With Lilliam Rivera & Siel Ju. Themed "The Good, the Bad & the In-Between: Choices & Redemption," the event will feature me and Lilliam in conversation, reading and discussing our new books — my Cake Time and her YA novel The Education of Margot Sanchez.
There'll also be readings by Patrick O'Neil, CLS Ferguson, Chris Daley Tod Goldberg, and Stephanie Zhong.
I'll have early copies of Cake Time for sale and hope to see you there —
__
Earlier: 12 Literary journals for Los Angeles writers
Top photo by Grant Palmer