Brief reviews of books by contemporary authors I read this month — along with photos of what I ate while reading. The list is ordered by the level of my enjoyment: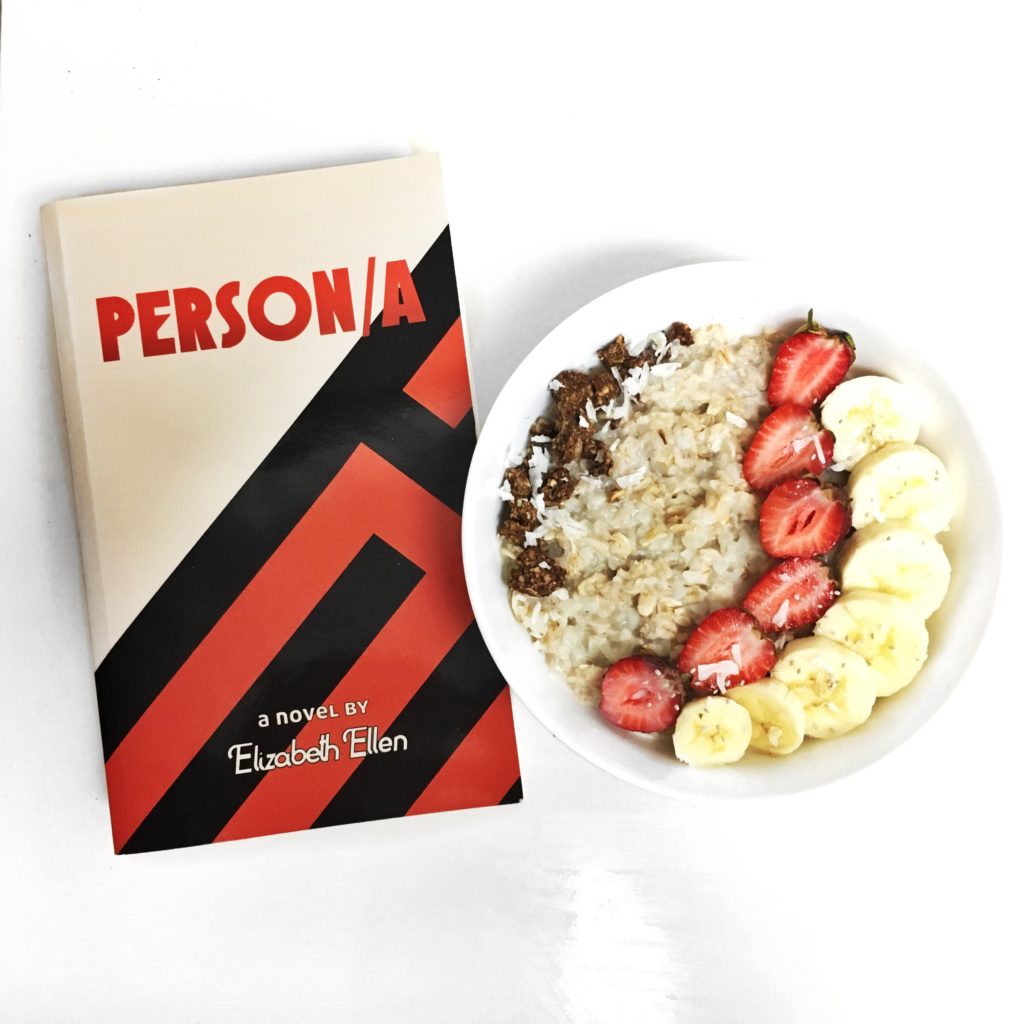 Person/a by Elizabeth Ellen (Short Flight/Long Drive Books, 2017)
"I click on the link as a way of saying hi. I click on the link as a way of saying I hate you and I love you and I wish we'd never met and I wish you were dead and I am sick and I wish I didn't love you."
*
It's a strange and thrilling experience, reading as a finished book what you once read in rough manuscript form. Last summer, I read a draft of Elizabeth Ellen's novel-in-progress while at a residency at The Anderson Center. At that time, the manuscript — a highly autobiographical work about a short-lived affair that turns into a years-long obsession — was less than 300 pages long. I devoured the whole thing in a night and sent her some comments. Full review here —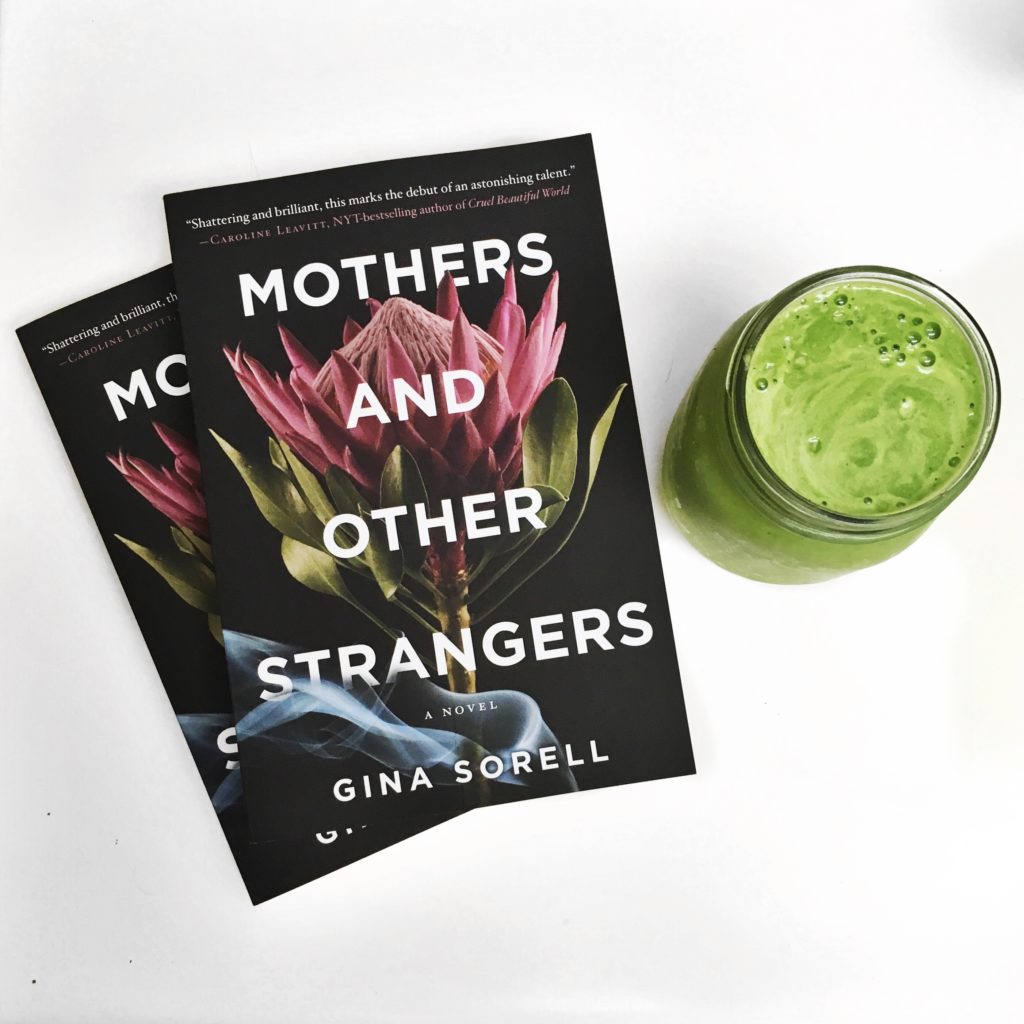 Mothers and Other Strangers by Gina Sorell (Prospect Park Books, 2017)
"My father proposed to my mother at gunpoint when she was nineteen, and knowing that she was already pregnant with a dead man's child, she accepted."
*
How can you read that first sentence and not read on? This tiny tidbit of Gina Sorell's debut novel Mothers and Other Strangers gripped me when I first read it nine months ago and kept me in anticipation until the book finally came out in May — after which I devoured it in two days! Full review here —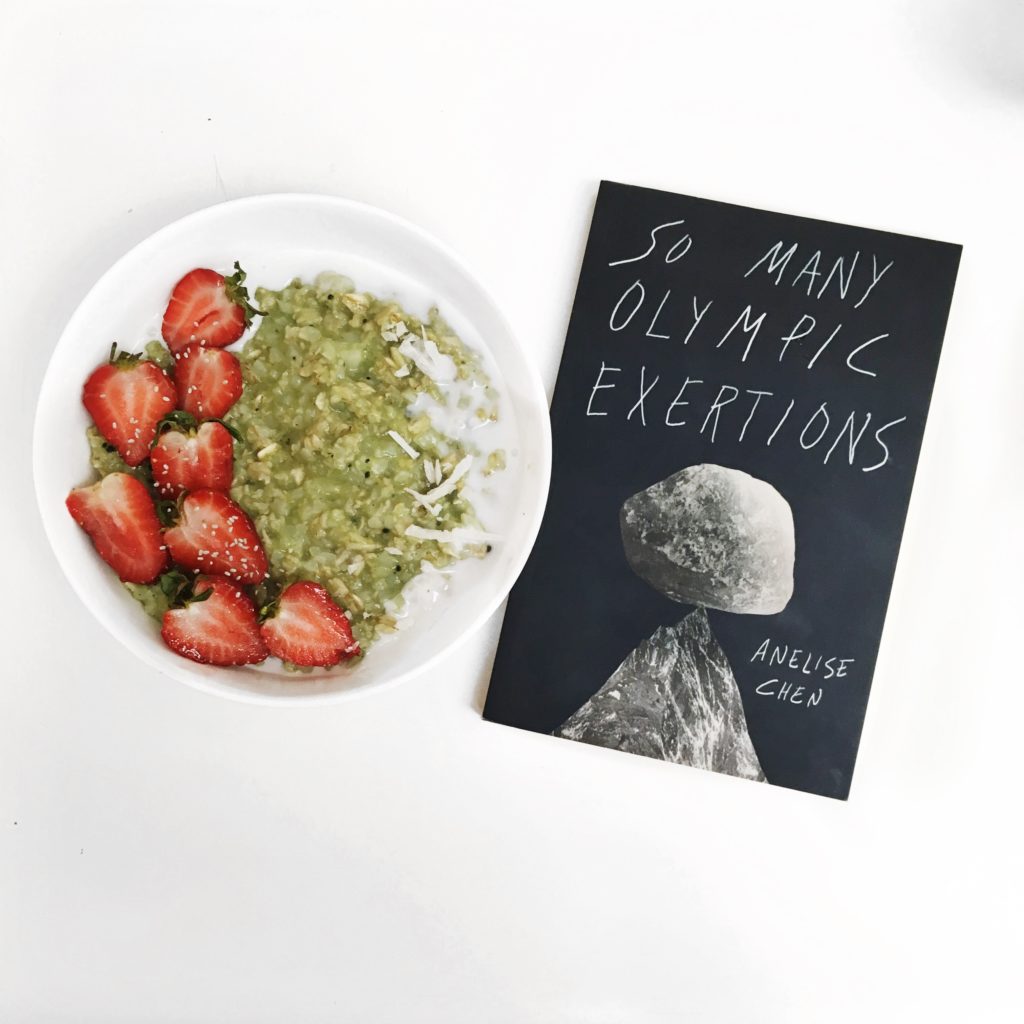 So Many Olympic Exertions by Anelise Chen (Kaya Press, 2017)
"Eating, writing, sleeping, swimming. My vocation has all the features of vacation for most people."
*
Anyone who mostly drives herself through goal-setting — and relatedly, struggles to enjoy downtime even as she procrastinates — will be able to relate to the hilarious but depressed protagonist Athena's challenges. Read my full review at Los Angeles Review of Books's BLARB.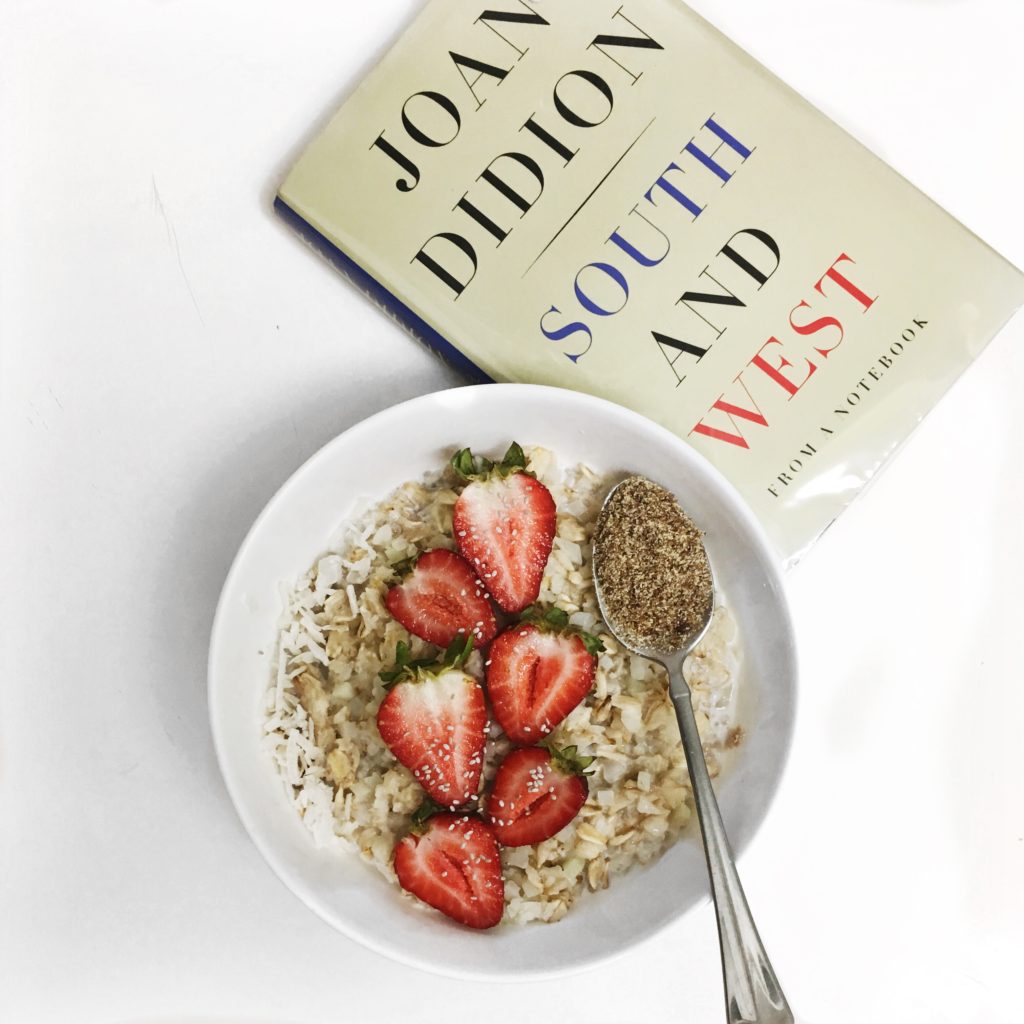 South and West by Joan Didion (Knopf, 2017)
"I had only some dim and unformed sense … that for some years the South and particularly the Gulf Coast had been for America what people were still saying California was, and what California seemed to me not to be: the future, the secret source of malevolent and benevolent energy, the psychic center."
*
Which contemporary authors are overrated? I got into a conversation about this with a couple other writers at a recent Pen Center USA event. Joan Didion's name came up — and though I haven't read enough of her oeuvre to come down on a side on this question, I do very much feel the heft of her reputation weigh on me whenever I pick up one of her books. Full review here —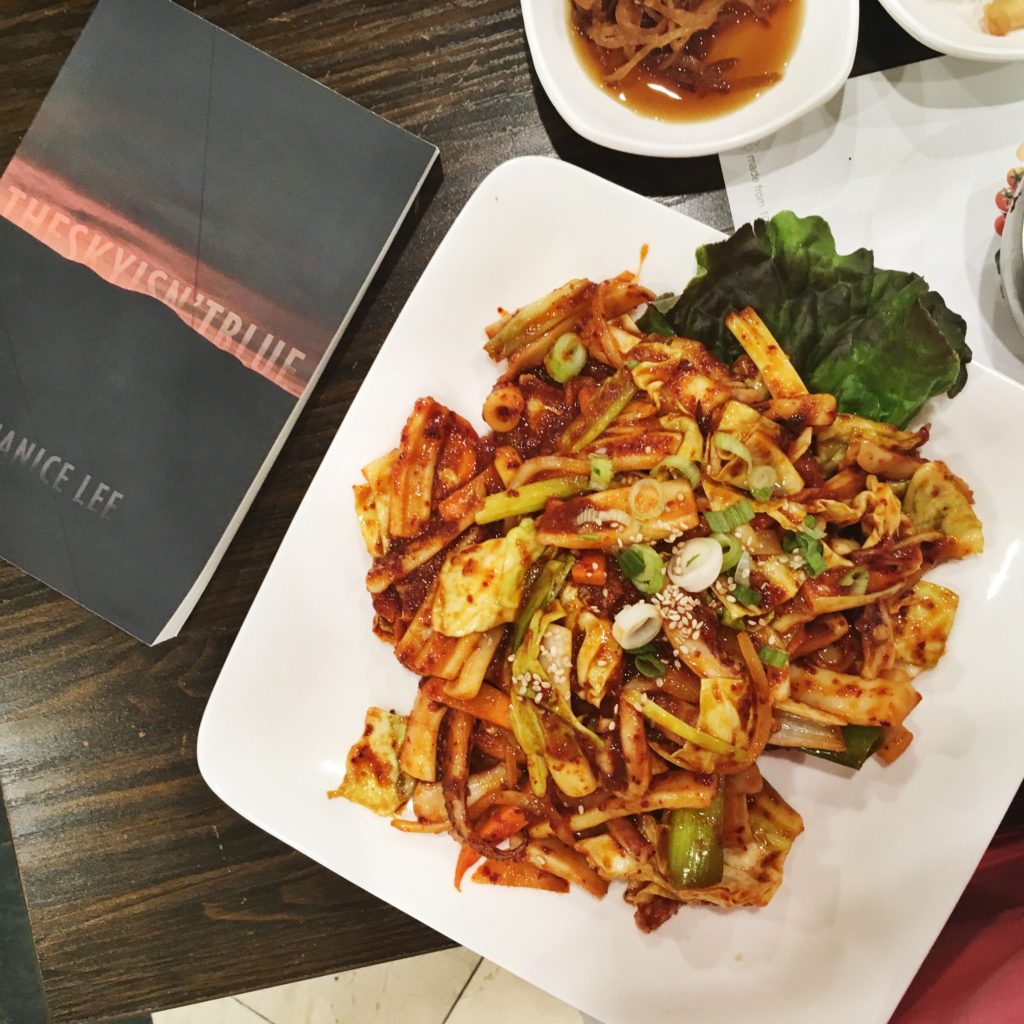 The Sky Isn't Blue by Janice Lee (Civil Coping Mechanisms, 2016)
"If there ever was a city in which every inhabitant could tailor their existence and experience of that city completely, it is LA. Your LA is very different from my LA. My LA from a few years ago is different from my LA today."
*
This poetic, evocative work by Korean-American writer Janice Lee will make you nostalgic for the Los Angeles you're in now, the Los Angeles you want the city to be, and the Los Angeles that never was.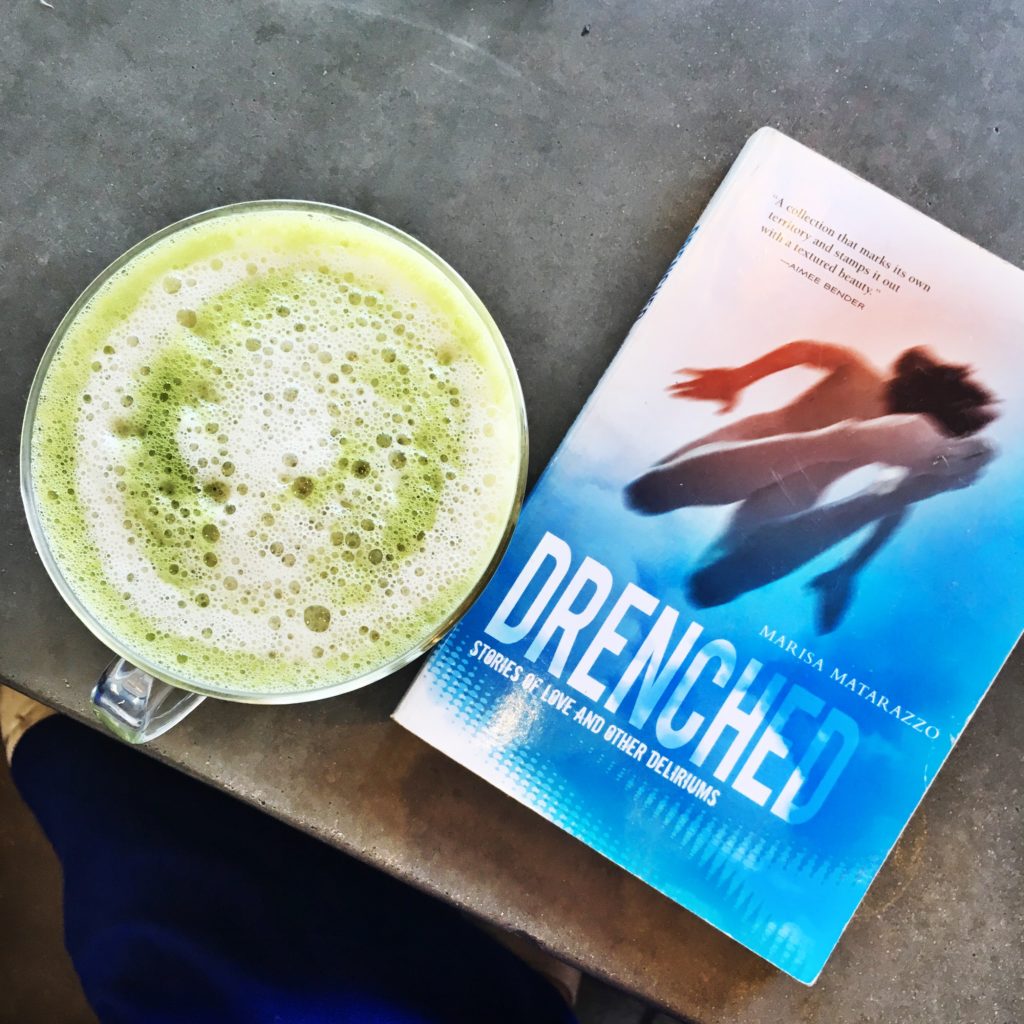 Drenched by Marisa Matarazzo (Soft Skull, 2010)
"In my dream I know that he remembers me, but forever we do not talk."
*
Marisa Matarazzo's short stories are dreamy and surreal — linked tales about young love tinged with fantastical elements: a boy with hot teeth of quarts, a girl with ashtrays for breasts. Drenched recalled for me Aimee Bender's work quite a bit.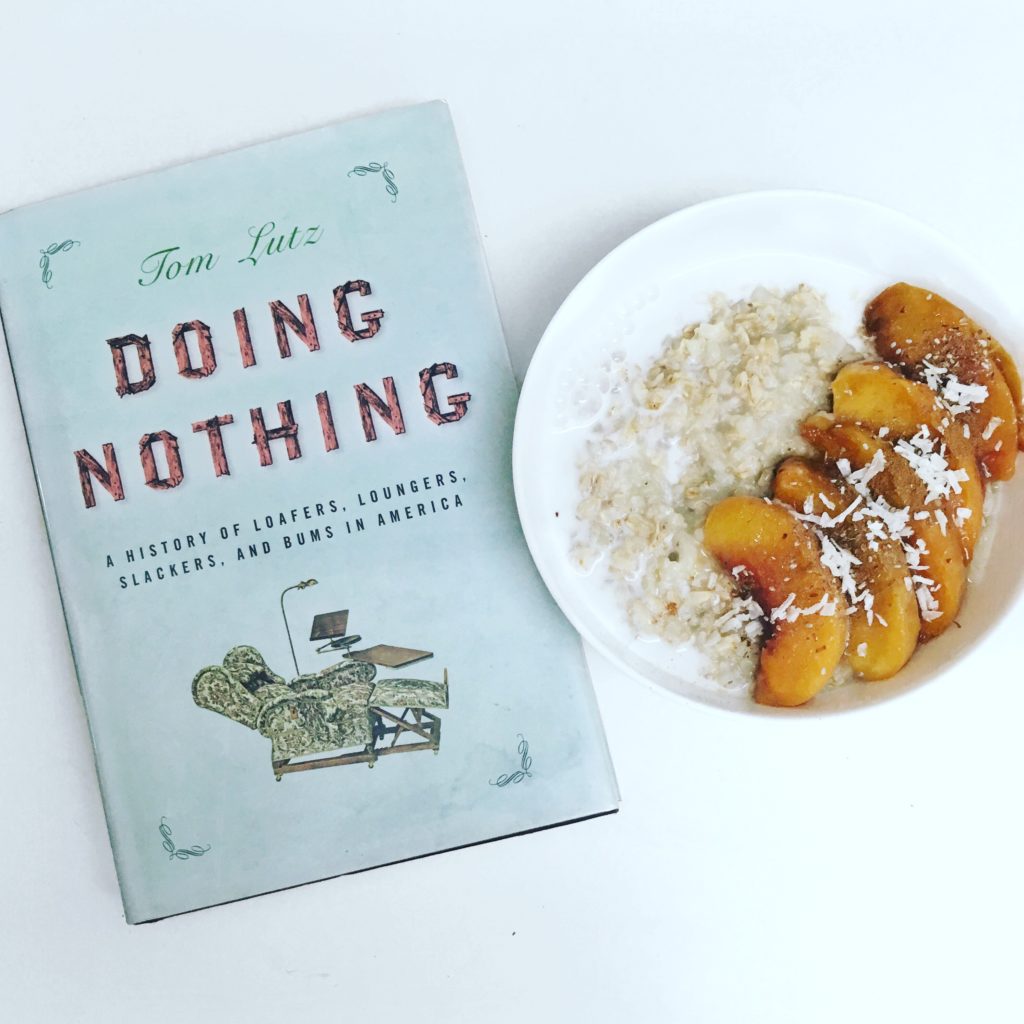 Doing Nothing: A History of Loafers, Loungers, Slackers, and Bums in America by Tom Lutz (FSG, 2006)
"My sense of my own laziness may simply be the perverse guilt engendered by a work ethic that digs its dominatrix heel into my back and rarely lets me up."
*
So my own sense of aimlessness earlier this summer convinced me to pick up Tom Lutz's book — and I could totally relate to Tom's description of feeling simultaneously lazy and productive! The personal parts of this book about Tom's own life engaged me the most, though this is primarily a historical survey through the times of attitudes about work, productivity, laziness, and the meaning of a life well lived —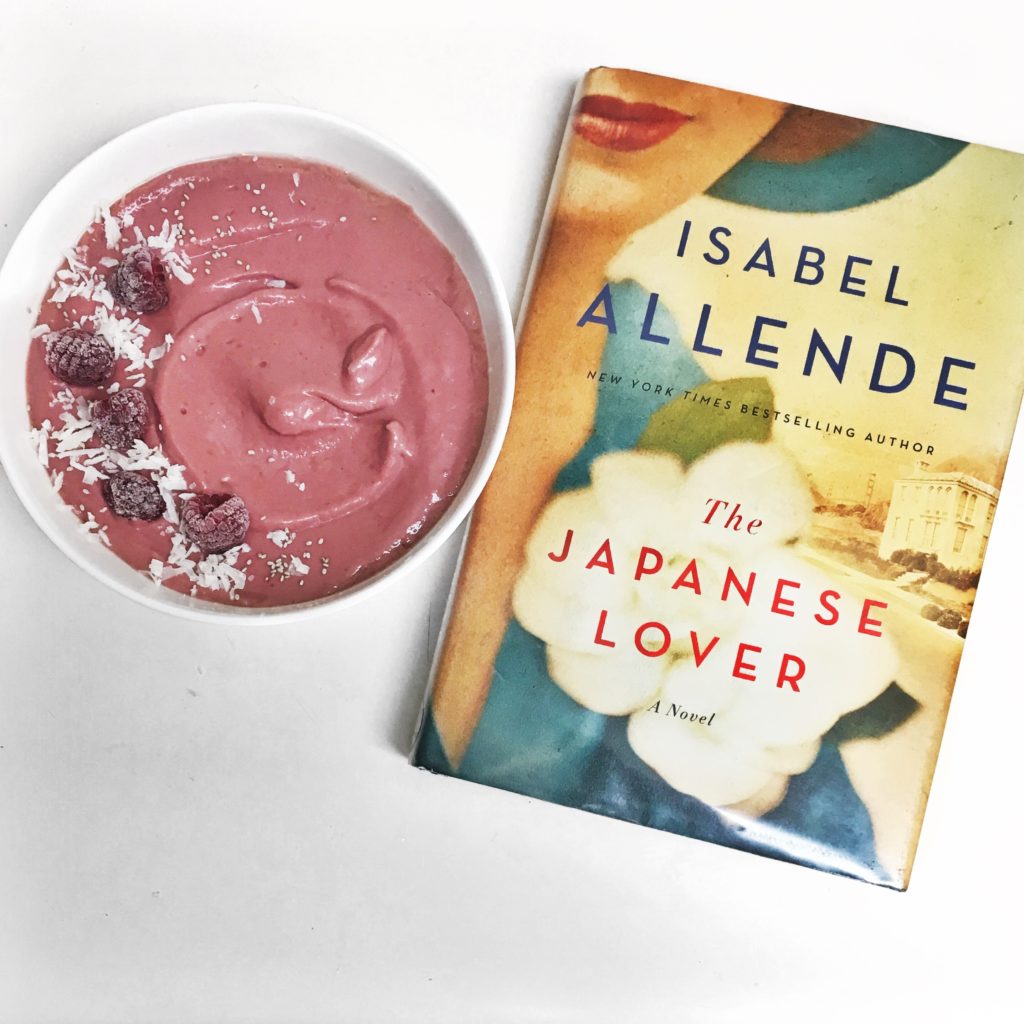 The Japanese Lover by Isabel Allende (Atria, 2016)
"I was unable to give up my security, and so I was trapped in convention."
*
I picked this book up for the West Hollywood Women's Book Club and tried to like it — but just didn't. This tale of a secret relationship between a rich Jewish woman and a poor Japanese gardener was marred by flat stereotyped characters, history dumping, and underdeveloped / implausible plot details. All of this did make for a lively book club discussion though! I've heard other books by Allende are better — Anyone have one to recommend?
__
Get more and more timely book reviews from me on Instagram. And if you have books to recommend, send me a note!