Once, writers haunted coffee shops. Now, they seek out raw, cold pressed green juice — or at least they do in L.A. Or at least I do!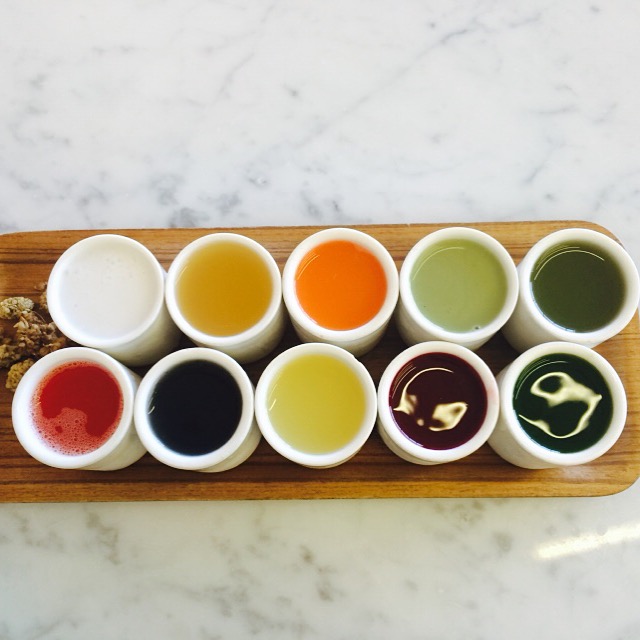 And my favorite spot is Juice Served Here — specifically, the Venice location. A breezy, open spot with lots of natural light, free wifi, your choice of seating, and lots and lots of organic raw juices.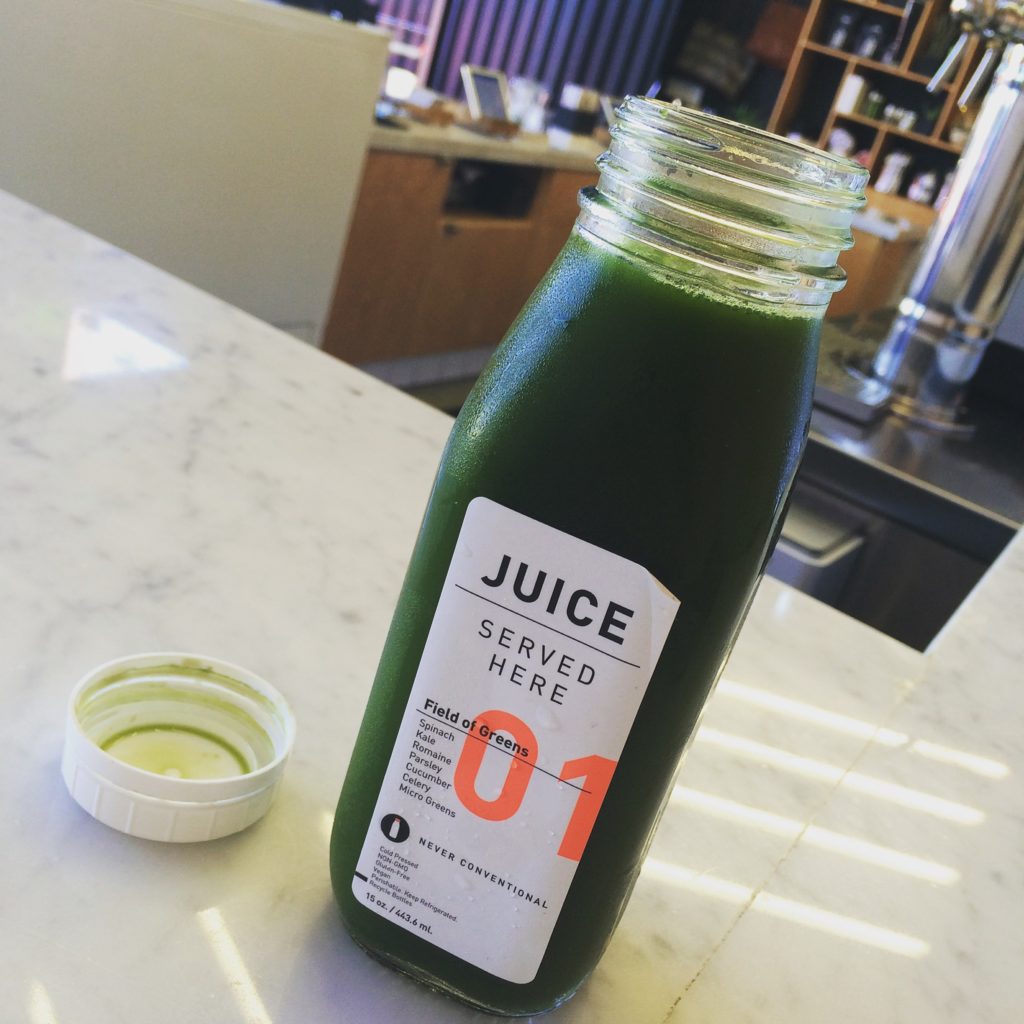 The best deal's the juice flight. For $8, you can get 10 shots of different juices — from the Field of Greens (grassy!) to Super Choc (chocolatey!). Some of my favorites are Tropic Thunder (Pineapple, Orange, Passion fruit plus greens) and The Roots (it sounds like a roasted veggies medley but tastes surprisingly decadent). Sometimes it's tough to make a choice from all the options —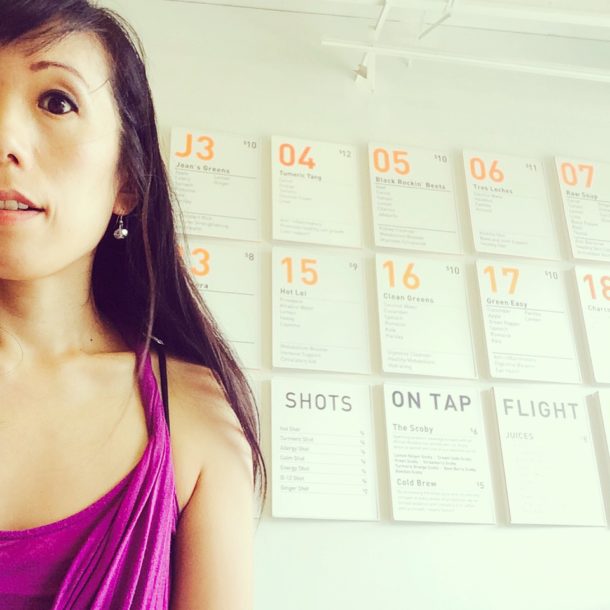 And yes, there's cold brew coffee too — that can be latte'd up with Cream Party (the most delicious raw coconut milk ever) or a nut milk of your choice. If you're hungry, go for a raw bar (below) or other healthy-ish sweet treat — or get one of the prepackaged vegan meals, delivered here from Cafe Gratitude.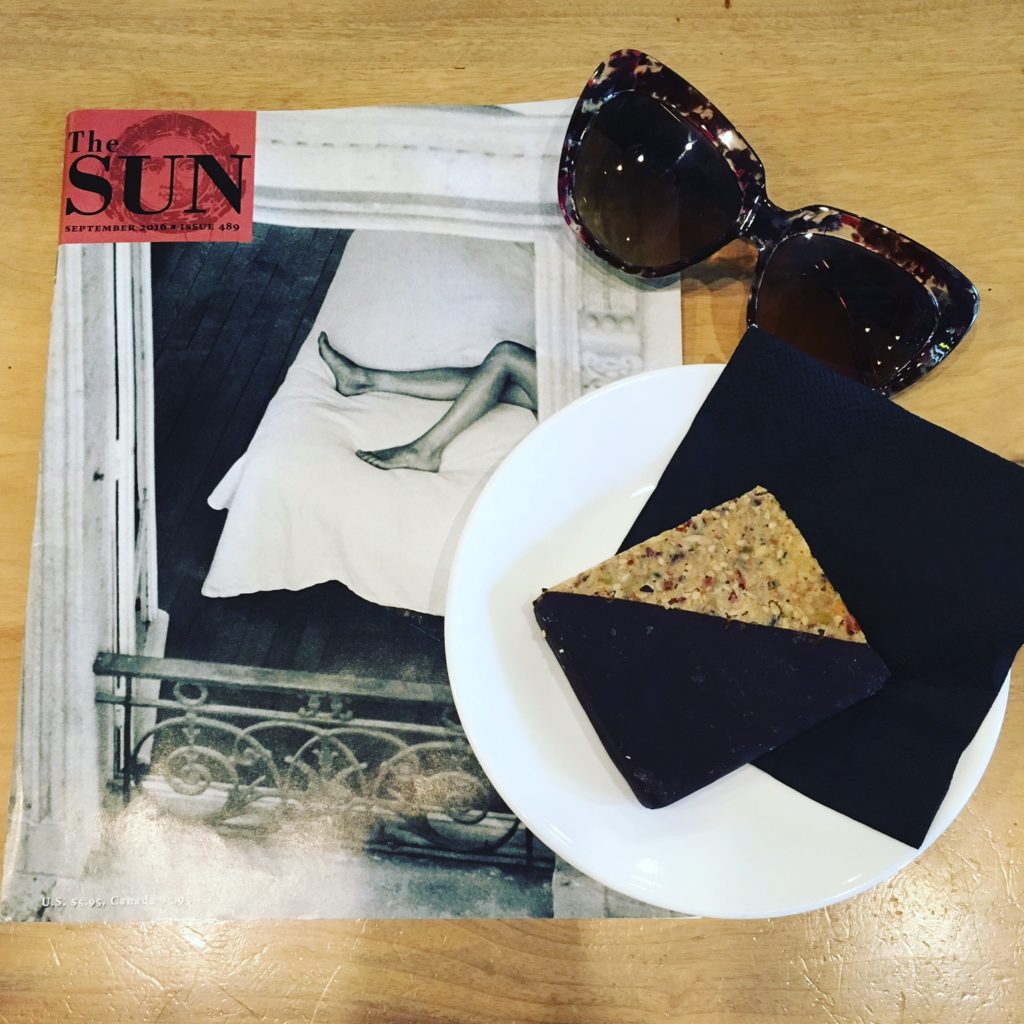 The downtown LA location's great too, if significantly more crowded. You'll see as many Macbooks open there as at an Apple store! This spot shares the space with Verve Coffee Roasters, so you have the option here to get hot espresso drinks — as well as the usual gluten-y coffee shop pastry fare — before walking up two blocks to shop at The Last Bookstore.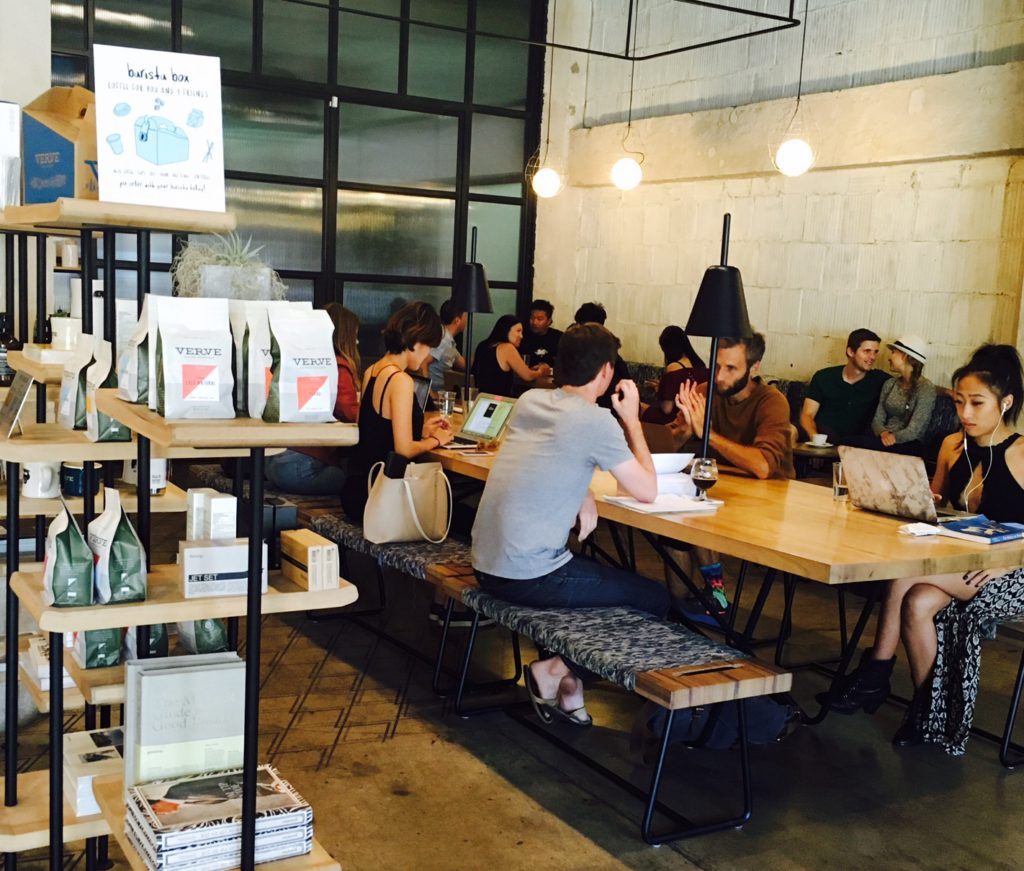 I've been to the Santa Monica and West Hollywood locations too, but they're not quite as spacious and pleasant to linger in. Some of the locations — like the one in Westfield Century Mall — are just quick-stop to-go shops. But if you find yourself in Venice or downtown LA with your laptop or book, you know where to go.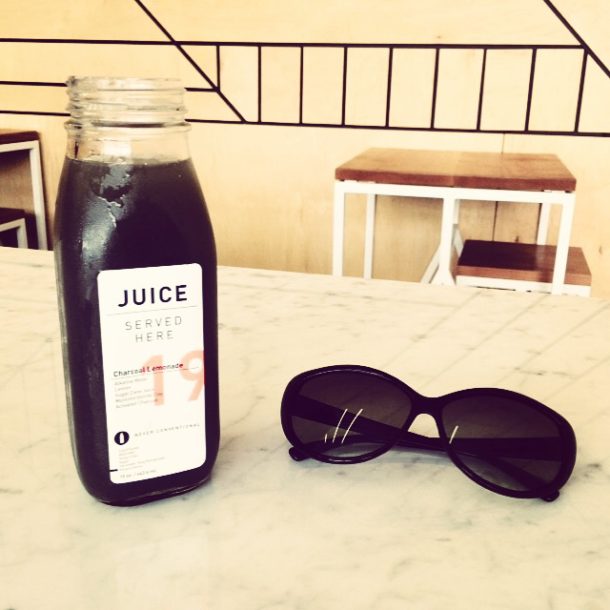 I realize the distinction between a juice and coffee shop has become thin these days. There's nary a coffee shop in town that doesn't offer bottled cold pressed juice. Even Starbucks offers Evolution green juice in all their stores! Still, Juice Served Here makes for a great spot to read and write all day — all while staying on your juice cleanse.
Juice Served Here. Venice: 609 S. Lincoln Blvd. Downtown LA: 833 S Spring St., Los Angeles. Other locations all over LA.