Savvy shoppers for pre-loved books know that Alias Books on Sawtelle is a great spot to browse for unexpected finds. Post-spree, I recommend walking a block south to Plan Check. There, you can take a load off and enjoy oysters al fresco.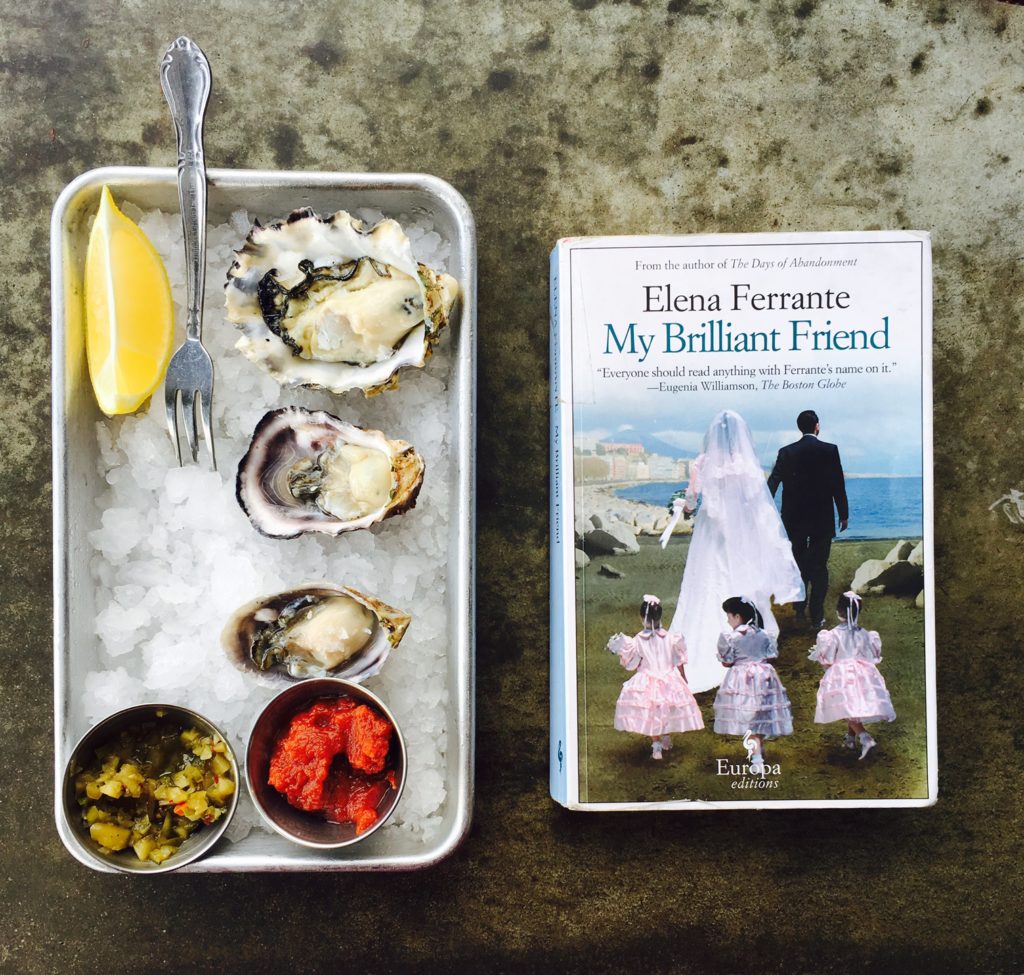 I like to get three oysters on the half shell — with yuzukosho cocktail sauce. They go nicely with Elena Ferrante's Neapolitan novels! Totally unrelated, I discovered via Google this Ferrante Night Fever with Free Oysters event that happened in Richmond, Virginia. Should someone in L.A. want to organize a similar fun event and invite me, Plan Check would be a good place to plan it!
With four locations around L.A., Plan Check's probably best known for its PCB (Plan Check Burger) topped with something they call "ketchup leather." The burger isn't bad, but after oysters I usually go for more seafood. Try the spicy tuna salad — yellow frisee, black radish, and avocado topped with nori and sriracha vinaigrette (I asked for the item without the usual puffed rice).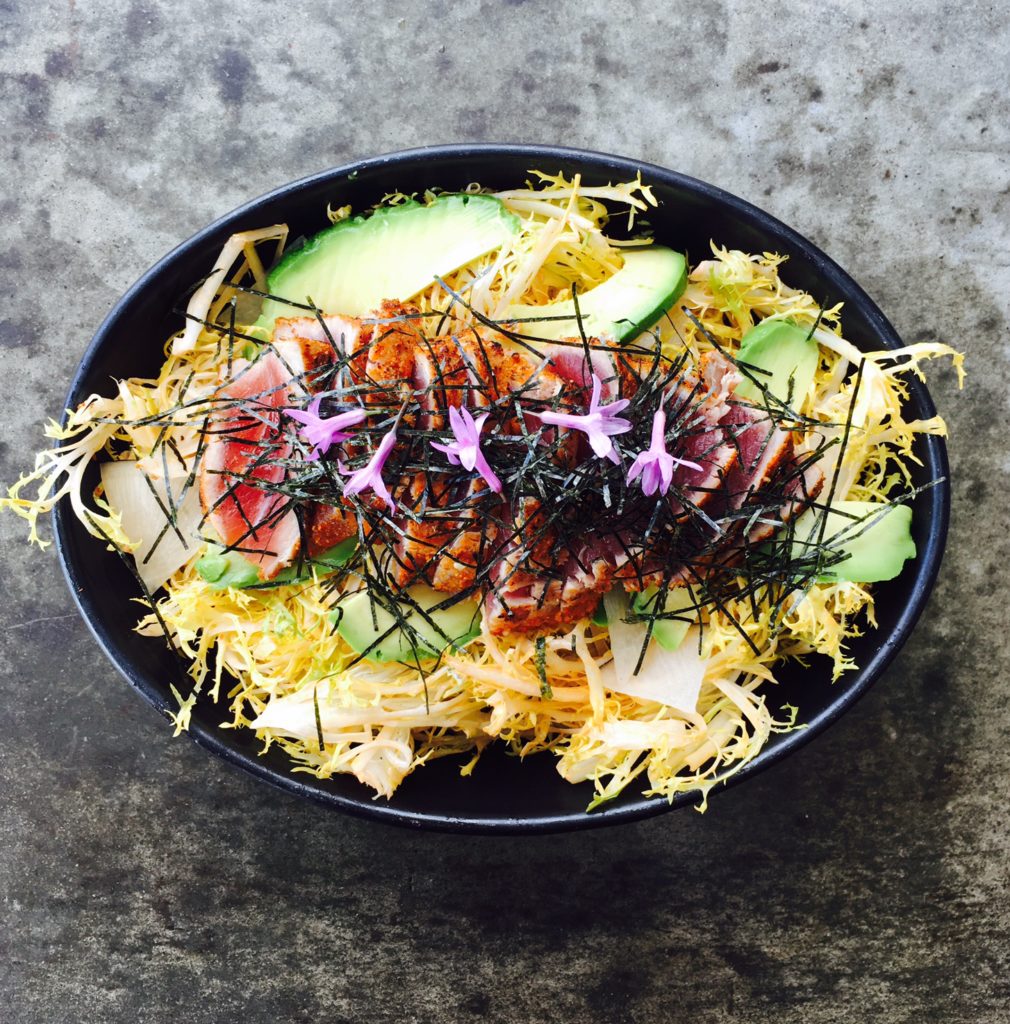 The Sawtelle location can get crowded at dinner and weekends. But on weekday afternoons, it's lazy enough that you can hang out a while browsing your bookstore finds.
Plan Check. 4 locations. Sawtelle: 1800 Sawtelle Blvd. Fairfax District: 351 N. Fairfax Ave. Downtown: 1111 Wilshire Blvd. Santa Monica: 1401 Ocean Ave.