"We're in such a hurry most of the time we never get much chance to talk. The result is a kind of endless day-to-day shallowness, a monotony that leaves a person wondering years later where all the time went and sorry that it's all gone."

— Robert M. Pirsig, Zen and the Art of Motorcycle Maintenance: An Inquiry Into Values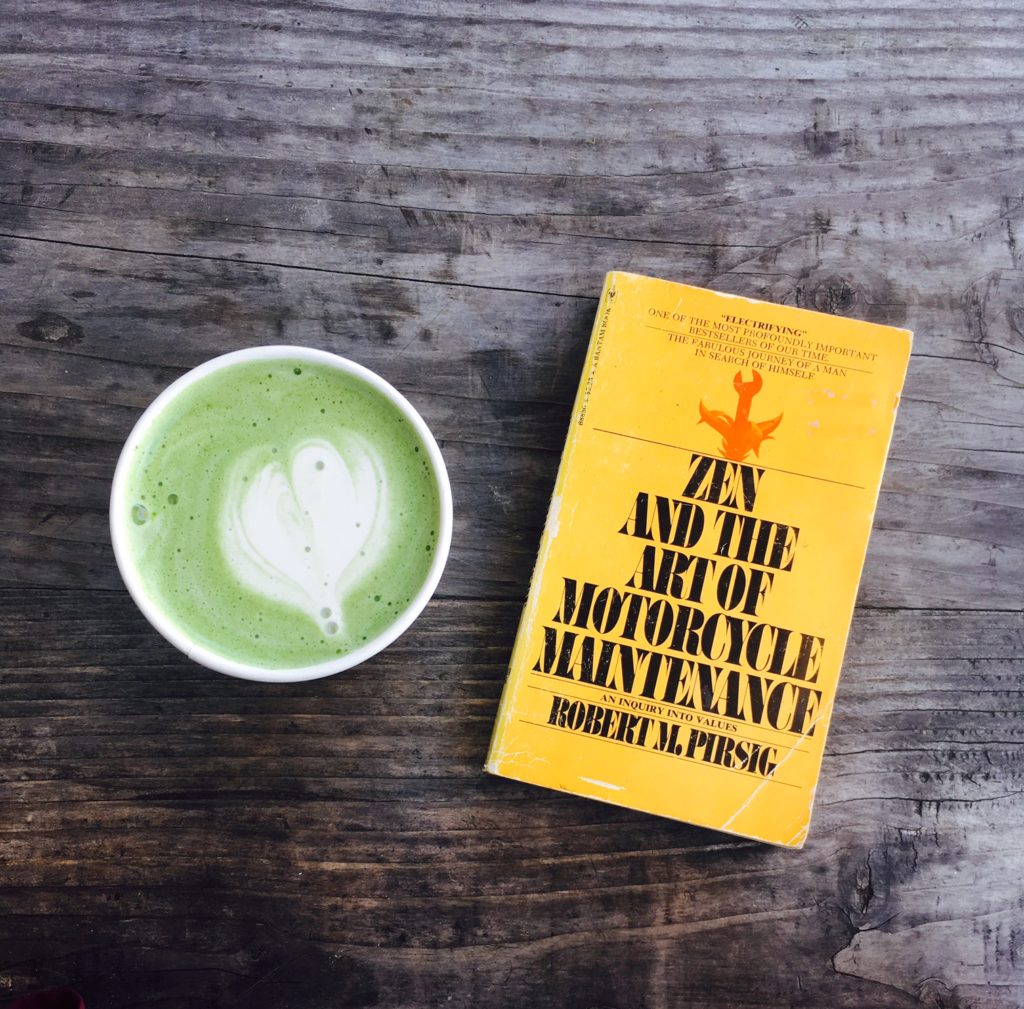 Motorcycles, matcha lattes, postmodern style, and philosophy. Combine all four by spending an afternoon at Deus Cafe with a copy of Robert M. Pirsig's classic, Zen and the Art of Motorcycle Maintenance.
I'd read this meditative and moving book long, long ago and loved it — then picked up a new-to-me copy a few months ago at a friend's fashion and book swap party. And when I did, I knew exactly where I'd go to read it.
Deus Cafe is part of Deus Ex Machina: The Emporium of Postmodern Activities, a Venice shop best known for its custom built motorcycles. Browsers can also peruse unique surfboards, clothes, artwork, and accessories — before heading to the back.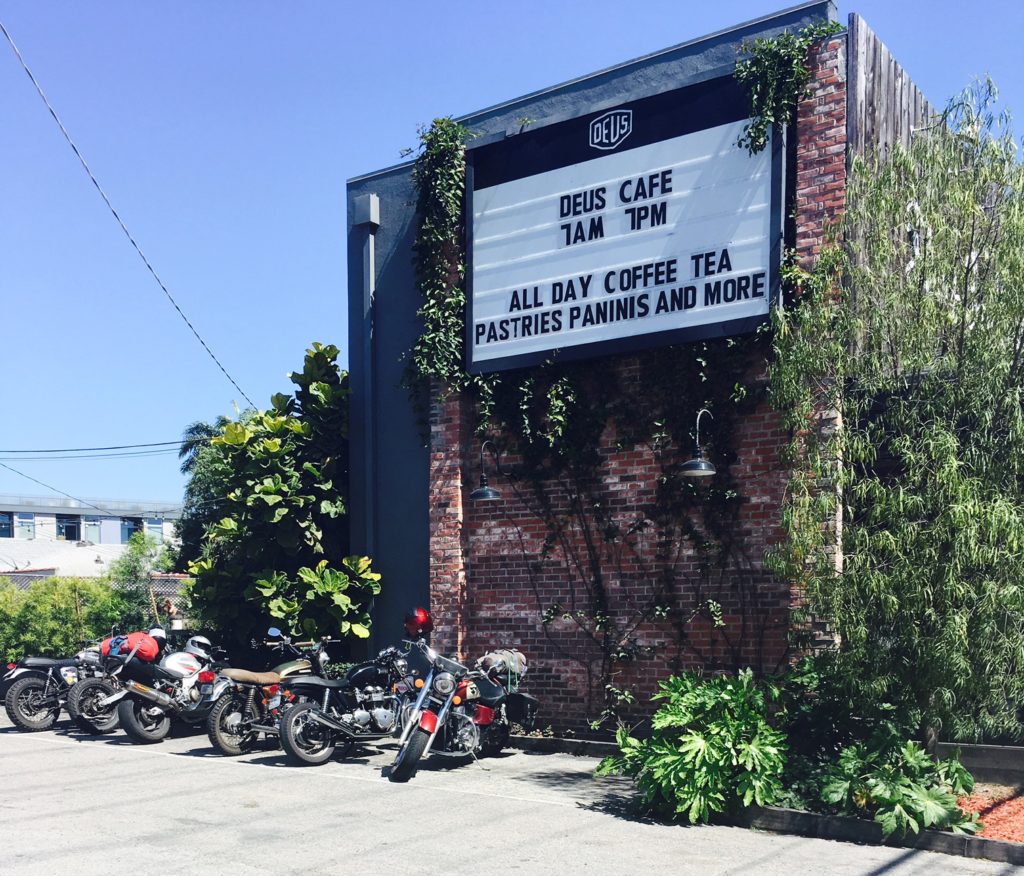 There you can hang out, caffeinate, read, and chat with friends and strangers at the cafe's communal tables. It's a lovely spot with both a sunny courtyard and an airy indoor space, decorated with flowers and succulents.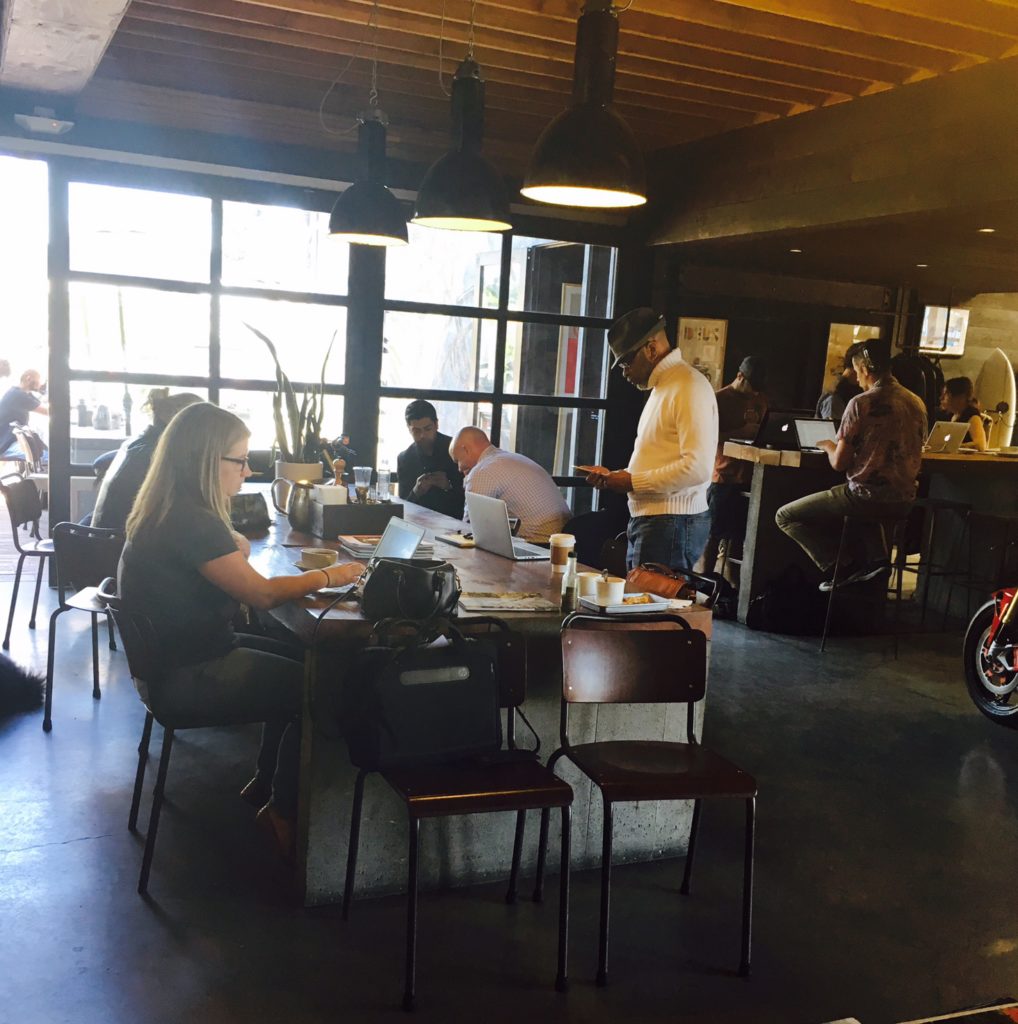 Besides espresso drinks, Deus Cafe offers simple good eats: chili, paninis, pastries. What the place doesn't have: decaf coffee. If you're trying to lay off the caffeine, go for one of the cold-pressed juices from Juice Served Here.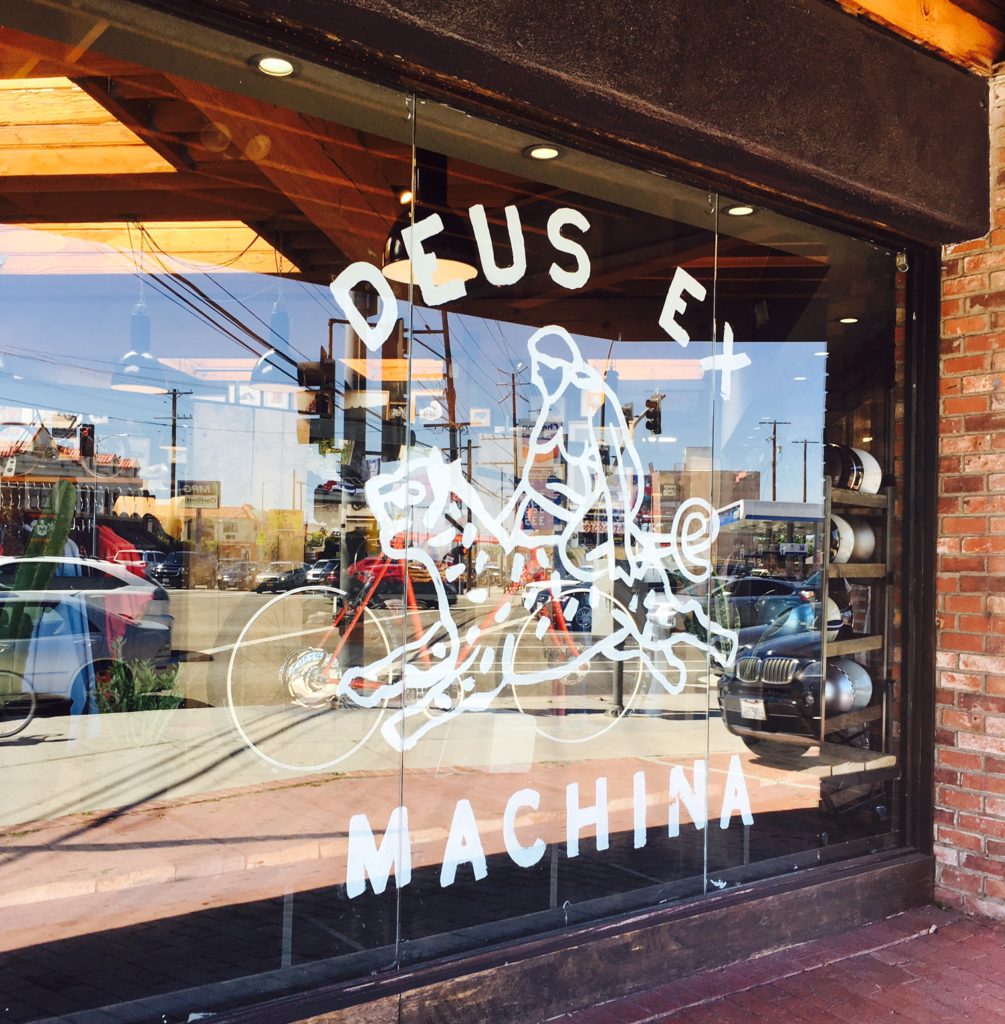 And yes, there is wifi, but don't let that stop you from starting spontaneous conversations with strangers —
Deus Cafe. 1001 Venice Blvd. Venice. Monday – Friday 7am – 7pm.
__
Earlier:
* Juice Served Here: Best juice shop for writers in Los Angeles
* Bulletproof Coffee: Best coffee shop in Los Angeles for writers who love butter