I've never been to La Canada Flintridge before, but I'll be reading there this Thursday and I'll be bringing cupcakes because I'll still be celebrating my birthday. Do come out and join me! Local literary journal Los Angeles Review is hosting a reading with three contributors: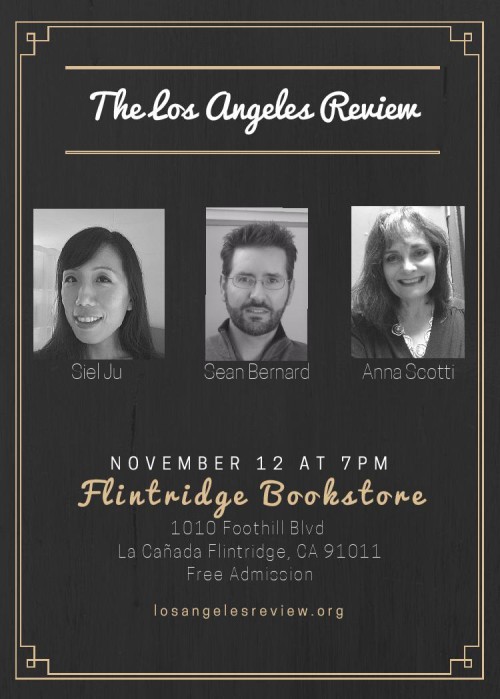 What: Los Angeles Review Reading at Flintridge Bookstore
When: Thu, November 12, 2015, 7 pm
Where: Flintridge Bookstore & Coffee House, 1010 Foothill Blvd., La Cañada Flintridge, CA
I'll be reading the new pieces that were published in the latest Los Angeles Review. Joining me will be Sean Bernard, the fiction editor of Los Angeles Review himself, and Anna Scotti.
Come for the sugar or come for the stories. Hope to see you soon —