The Sumarr Reading Series — hosted by Diana Arterian — returns this week for its 2016 season. I'm honored to be reading — Please come by!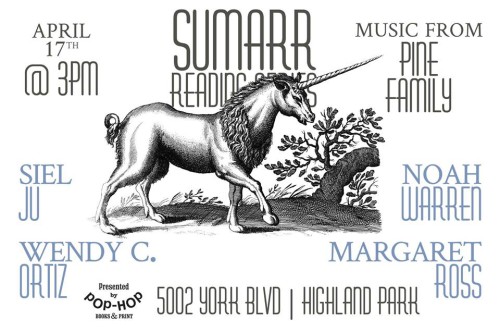 What: Sumarr 1, 2016
When: Sunday, April 17 at 3 pm
Where: The Pop-Hop, 5002 York Blvd, Los Angeles
I'll be reading with Wendy C. Ortiz (author of Excavations and the woman behind the former Rhapsodomancy series), poet Noah Warren, and Margaret Ross.
Hope to see you there —