Brief reviews of books by contemporary authors I read this month — along with photos of what I ate while reading. The list is ordered by the level of my enjoyment: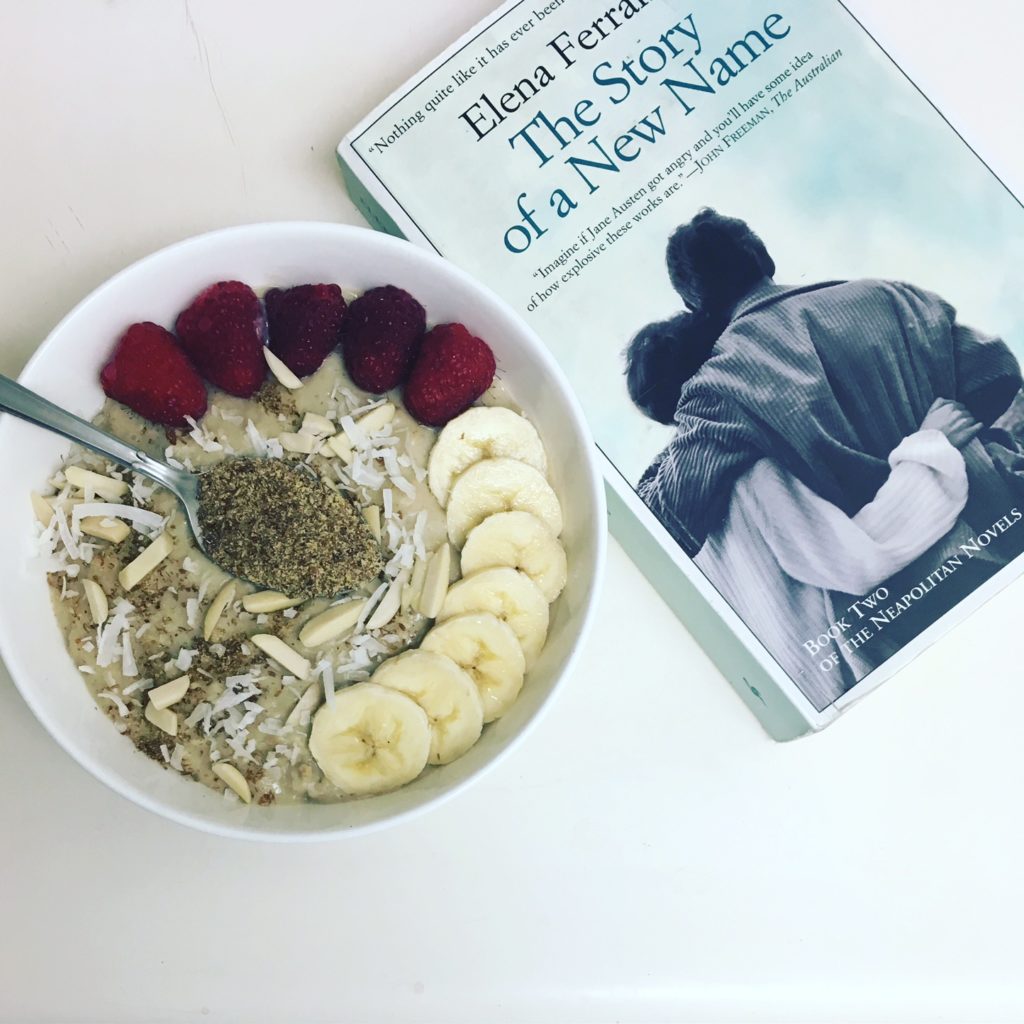 The Story of a New Name by Elena Ferrante (Europa, 2013)
"Did I keep my feelings muted because I was frightened by the violence with which, in fact, in my innermost self, I wanted things, people, praise, triumphs?"
*
I loved and could so relate to Elena, the protagonist of this novel, who keeps so much of her feelings and desires hidden from others. Simultaneously I often felt infuriated with her — at her inability to speak up when she was wronged, to ask for what she wanted. The domestic violence — and the women's expectation and acceptance of it — in Ferrante's novel is a fascinating and disturbing look at the culture of a small Italian town. It's beautiful and violent and full of dramatic sweeps of feeling. I loved this book — and it ended in an emotional cliffhanger, so I can't wait to read the next in the series. Earlier: My microreview of My Brilliant Friend, the first of Ferrante's Neapolitan novels.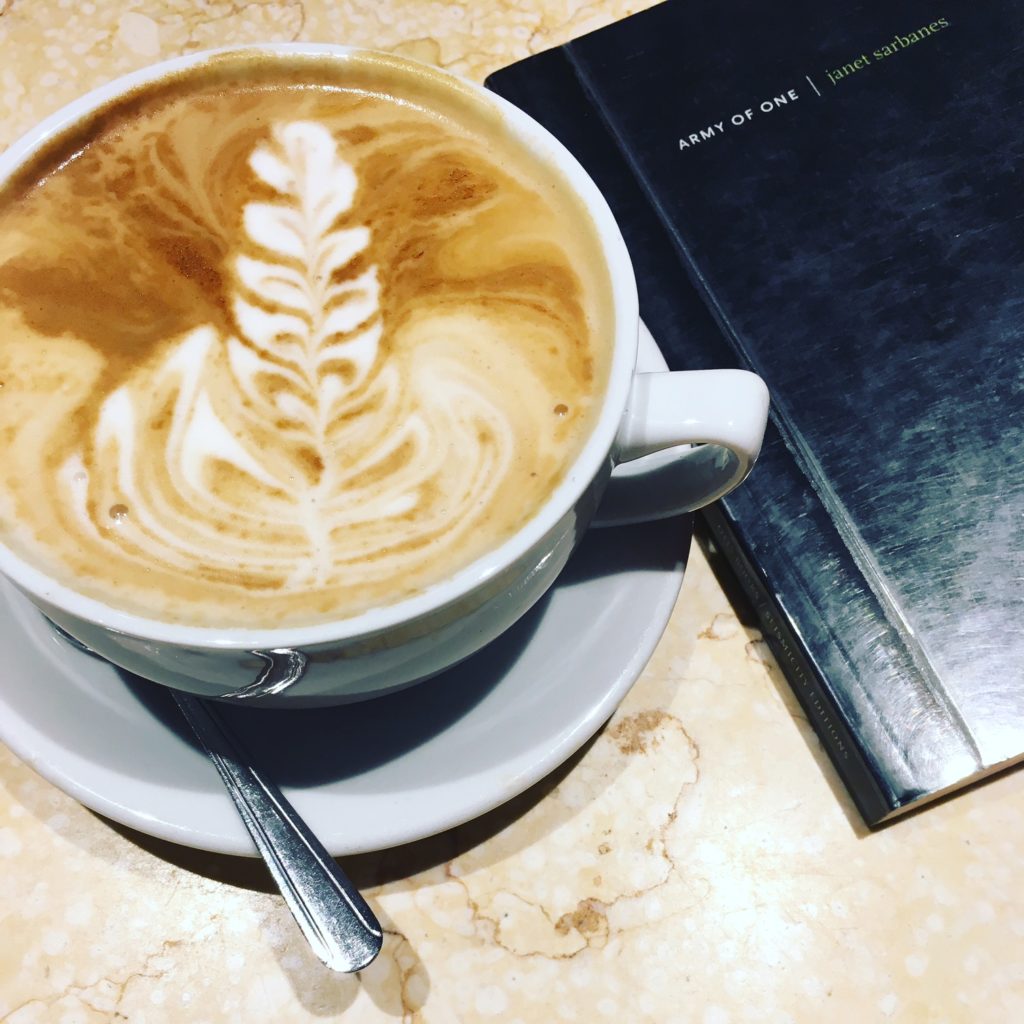 Army of One by Janet Sarbanes (Otis Books, 2008)
"Writing is not a solution, I tell them, writing is the putting into words of a problem."
*
I especially liked the epistolary stories in Janet Sarbanes's collection Army of One. There's an email exchange between a cheery nine year old girl and a rather surly aunt — who reveals obliquely she once slept with the girl's father. There's a communal journal where all the petty bickerings of a polyamorous commune come to humorous light. Through the collection the stories touch on art and writing, war and politics, money, freedom, and that pesky and elusive goal of self actualization. Highly recommended — I feel more people should know about this tiny book from a tiny press.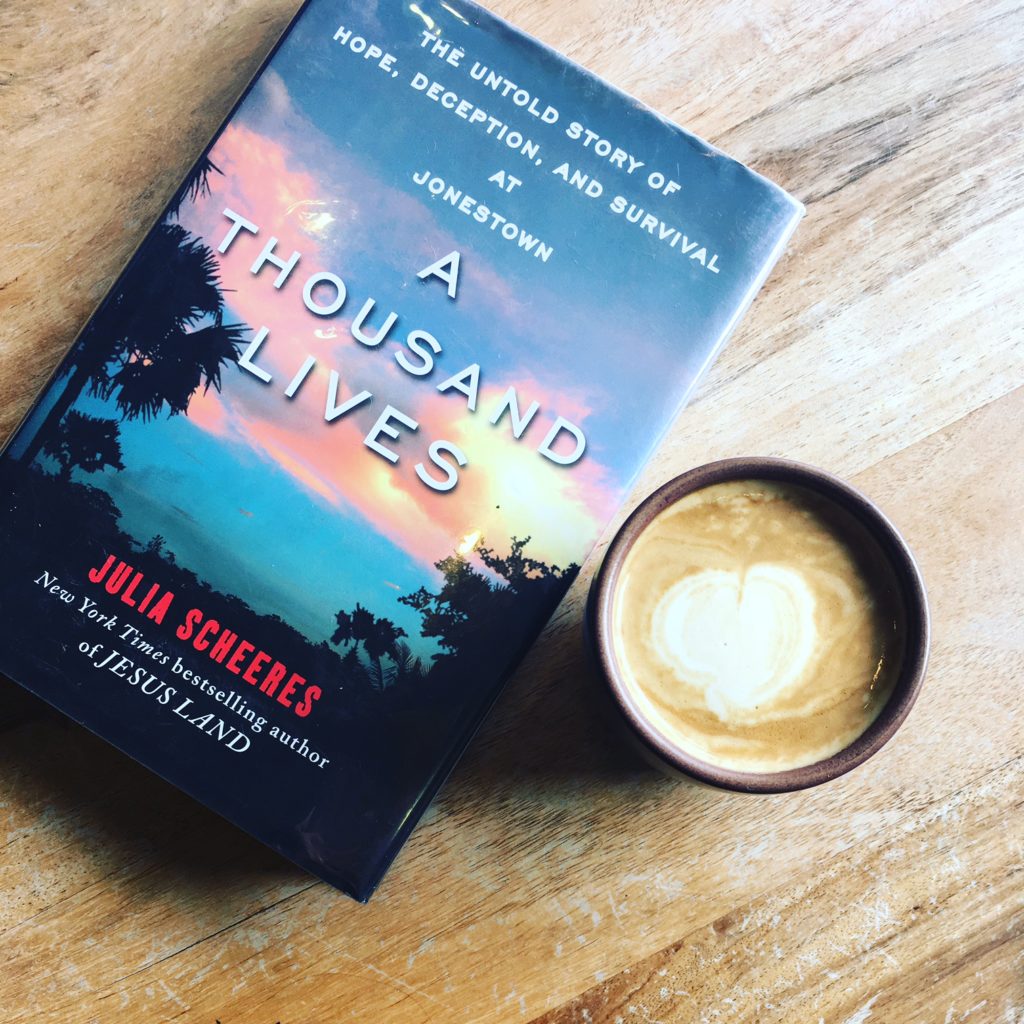 A Thousand Lives: The Untold Story of Jonestown by Julia Scheeres (Free Press, 2011)
"It was far easier to condemn Jones's victims than to comprehend them."
*
A Thousand Lives is a scary and fascinating read — It seeks to answer a compelling question: Why did close to a thousand people follow a religious leader — despite his descent into alcohol and drug abuse and psychosis — to end up committing "revolutionary suicide" in the 70s? What attracted them to what most would call a sadistic cult? Julia Scheeres looks at some of the very positive aspects of Jim Jones's church: the message and practice of racial equality, the acceptance and care for the many dispossessed ignored and rejected by the rest of society. This book was a serious page turner, all the way to its thrilling and very violent end.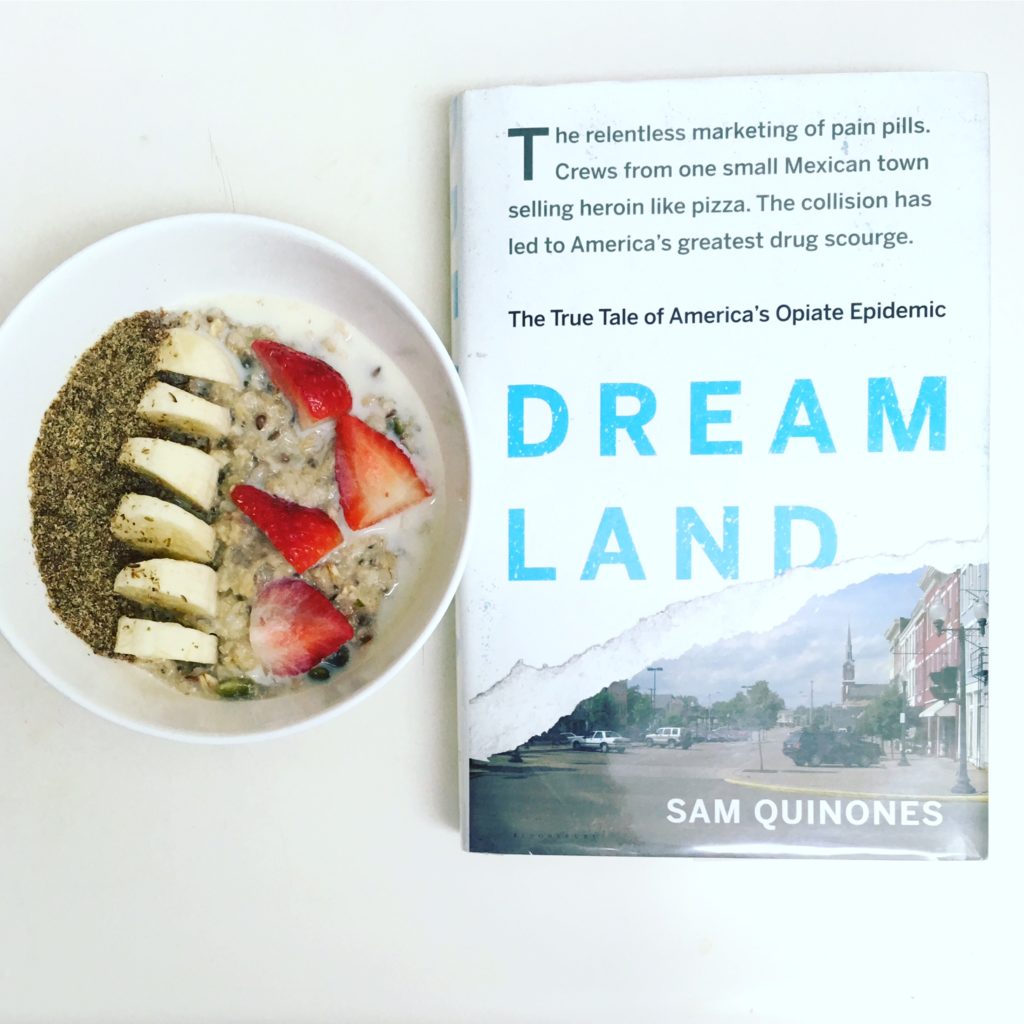 Dreamland: The True Tale of America's Opiate Epidemic by Sam Quinones (Bloomsbury, 2015)
"To the suburban kids hooked first on pills, heroin fulfilled the dream of the adventures they'd never had in their quiet towns. Part of heroin's new appeal was that it kept them at the edge of a hazardous yet alluring dreamland."
*
This book is a trip to read. Dreamland reveals how changes in medical treatment of pain got huge numbers of people hooked on OxyContin — and how those people ended up turning to black tar heroin en masse when crews from a small Mexican town figured out a business model to deliver the drugs cheaply, quickly and conveniently right to the addict. Dreamland is about America's opiate epidemic, but also about so much more: the sweeping economic changes that happened in the rust belt as a result of offshoring, the entrepreneurial spirit and innovation of small town businessmen in Mexico, the heavy impact of poorly cited and understood medical studies, the fatal consequences of shame and silence. I read this book for Skylight Books's current events book club, and loved being part to the passionate discussion at the meeting. Earlier: 6 Book Clubs in Los Angeles to join in 2017.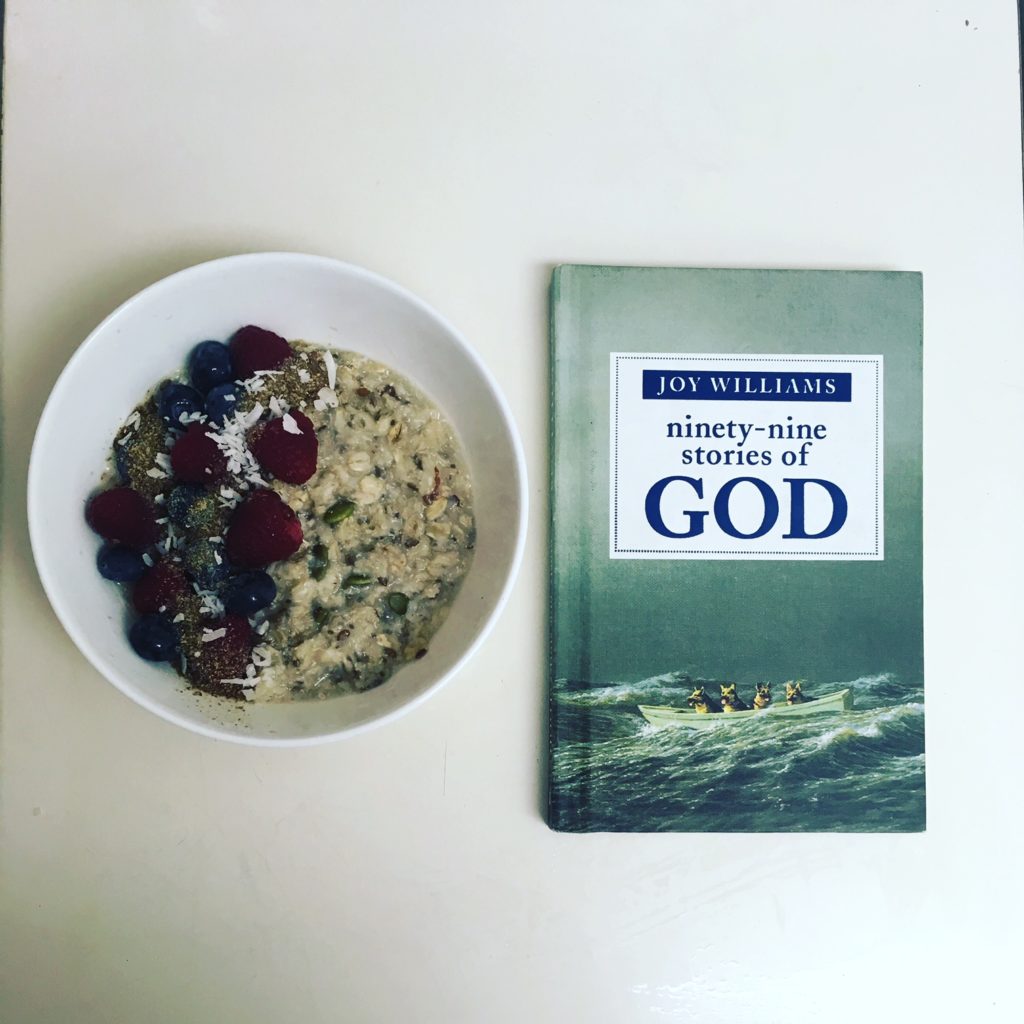 Ninety-Nine Stories of God by Joy Williams (Tin House, 2016)
"What she wrote was not important. It was the need that was important."
*
I read this sly, funny, and surprising book by Joy Williams in a day. The 99 short stories run the gamut — some are like parables, others like folklore, and yet others political commentary — on topics ranging from the Unabomber to feminism. It's great to read in tiny bits — or all in one sitting.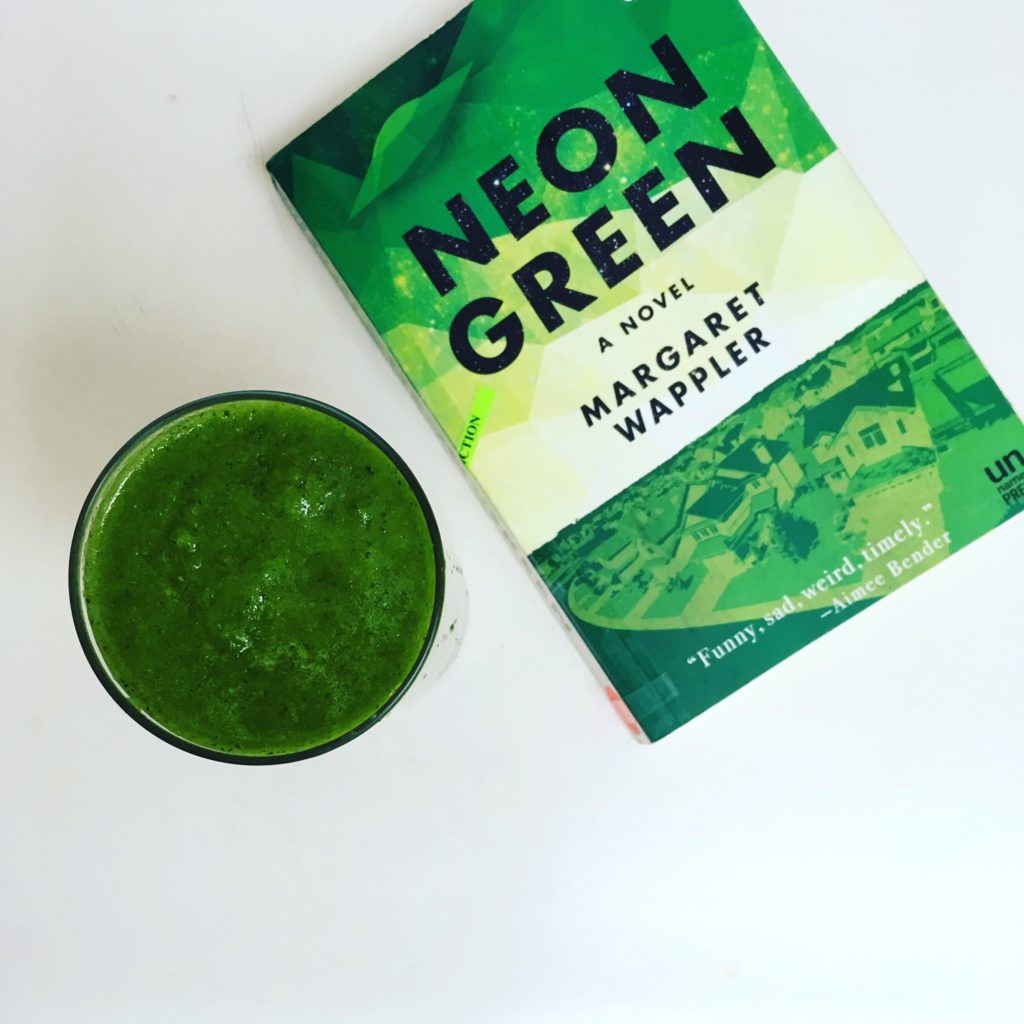 Neon Green by Margaret Wappler (Unnamed Press, 2016)
"Sometimes I try to talk to people and I fail. I fail to say the things I really mean. Which in the end means I was only moving my lips around a series of sounds."
*
Neon Green is at first a novel that seems to be about a family of four living in a Chicago suburb in the 90s who win a lottery to have an alien spaceship visit their backyard — but ends up being a family drama about coping with the illness and death of a parent. Along the way there are environmental lessons about the state of our planet — tied in with emotional lessons about love and memory. Overall, a sweet, heartfelt read.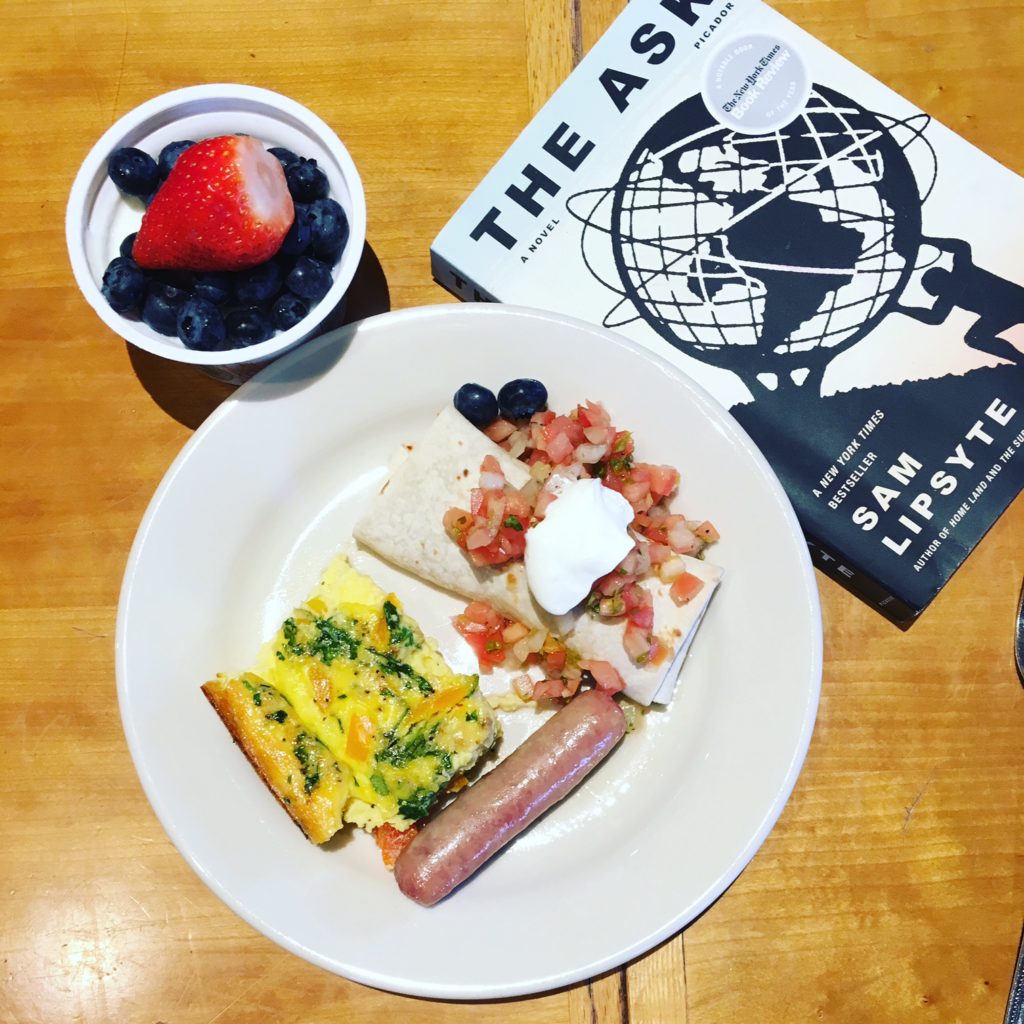 The Ask by Sam Lipsyte (Picador, 2010)
"I loved people, all people, except for the ones with money and free time."
*
I picked up Sam Lipsyte's novel because it happened to be in my studio when I arrived for my residency at Vermont Studio Center. It's follows a guy fired from his fundraising job at a mediocre arts college — who gets rehired to get money out of a rich friend from college. I enjoyed the many moments of humor — but for some reason the plot didn't quite pull me in. Kevin Sampsell says Lipsyte is one of his top 5 fave authors though, so I'll be giving another one of Lipsyte's books a try later this year —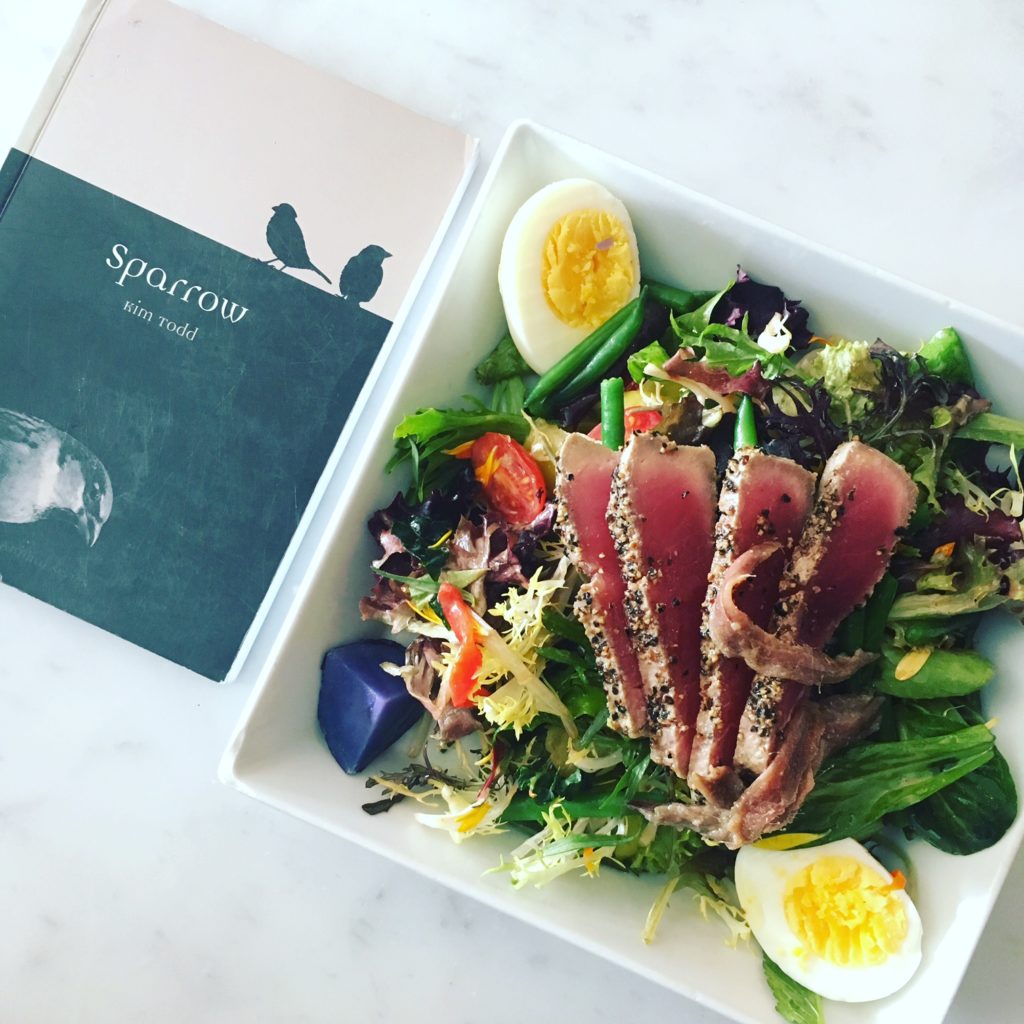 Sparrow by Kim Todd (Reaktion Books, 2012)
"How do we treat the insignificant, the overlooked, outside our windows and within ourselves?"
*
Kim Todd's Sparrow is a slim book with everything you ever wanted to know about the little bird: the different types, the history — in real life as well as in literature and art — and the environmental issues it faces today. The quote, which is from the introduction to the book, piqued my interest. The book doesn't quite answer this philosophical question, but I did enjoy seeing how a simple bird could be seen as a microcosm for examining broader sociopolitical and artistic concerns. I picked up this book because Kim and I were residents at The Anderson Center together last summer, and I've since wanted to read her work! Earlier: My Writing Residency at the Anderson Center.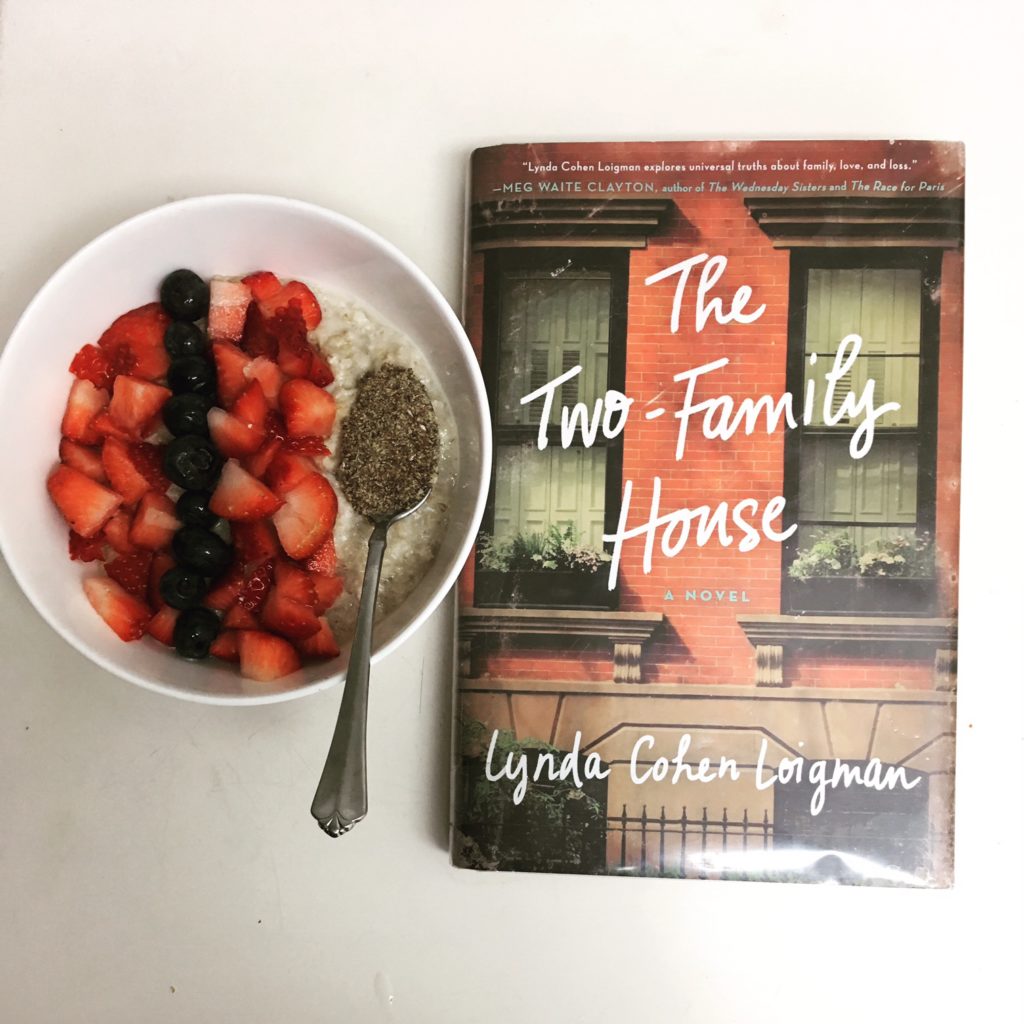 The Two-Family House by Lynda Cohen Loigman (St. Martin's, 2016)
I picked up The Two-Family House because it was a pick for the West Hollywood Women's Book Club. It's about two Jewish families (the fathers are brothers) that start out happily sharing a house in Brooklyn in the late 40s — but are ripped apart by a family secret. The secret? The wives switch their kids at birth, so the one that already has daughters gets a son, the ones with sons a daughter. This "twist" is revealed lateish in the book — but I'm really not giving any spoilers because everyone in the book club figured out the switch after like chapter 1. Which is to say — I found this book predictable, formulaic, and rather bland — but I really enjoyed talking about books and meeting other women at the book club! Earlier: West Hollywood Women's Book Club: Women connect over books by women
___
Get more and more timely book reviews from me on Instagram.