The very last print issue of The Los Angeles Review came in the mail a few weeks ago — and in the back pages is a book review of Nadine Darling's She Came From Beyond! written by yours truly —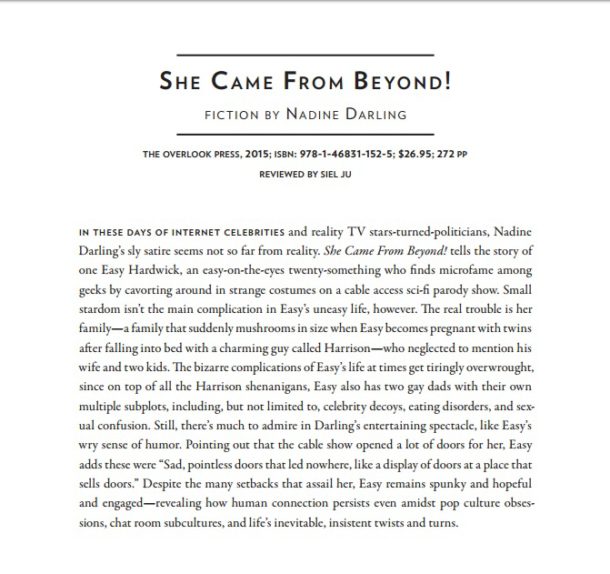 I'm so glad that The Los Angeles Review has now gone all digital (there'll still be a best-of print annual), because that means the reviews get published in a more timely manner. Seriously — I turned in this review for LAR back in April 2016!
More than a year later, it's finally made its way into print — along with some other great reviews plus fiction and poetry. My favorite piece in this issue was a short fiction piece called "Stories About Men" by Rhian Sasseen:
I shouldn't have strayed–but then again, what is literature beyond the stories of cheating wives? When that man standing beside me at the birthday party shrugged and confided, "I don't really understand what women see in men," I had to show him.
You can buy the last print issue of The Los Angeles Review online — and read and submit your work for future issues online.