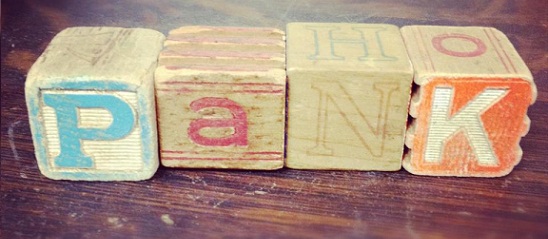 Three of my poems are in the brand new November issue of PANK! I hope you enjoy reading them. Here's the beginning of "Hollywood Forever":
Halloween came, sticky with the amniotic glow
of cheap candles and slapdash saints. We went
to the cemetery uncostumed so I could find
his naked face among the grinning skulls.
The other poems are titled "The Smoking Sun" and "Swing Practice." Read them all at PANK, along with great work by other contributors. I especially recommend "I Fall In Love With Every Attractive Woman I Meet (#17)" by Dillon J. Welch.
Image via PANK