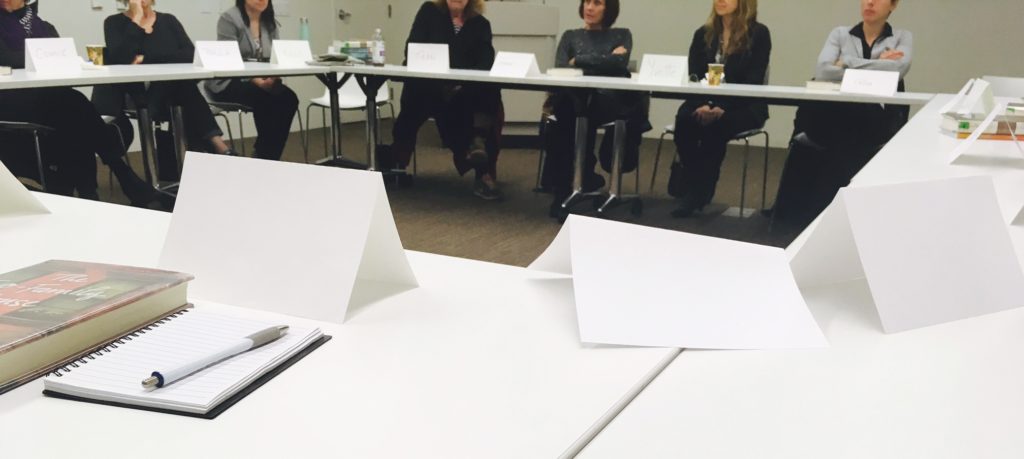 It's a well-known fact that women read more books than men. Go to any book club or author event, and chances are, women will far outnumber men. One public book club in the L.A.-area has wholly embraced this phenomenon — by going women-exclusive. The West Hollywood Women's Book Club is dedicated to bringing women together — to discuss books by women!
Co-sponsored by the City of West Hollywood's Women's Advisory Board, this book club meets at the West Hollywood Library once a month to discuss books by both local and internationally renowned authors — while providing a space for women to connect with other women.
I went to my first book club meeting earlier this month, walking into the modern, spacious community meeting room right at start time. A couple dozen women already sat chatting at white desks — arranged into a large square for easy group discussion. Everyone had a handwritten table name card; the librarian in charge gave me a blank one to fill out. At side tables were coffee, cookies, and advance review copies of various novels, free for the taking!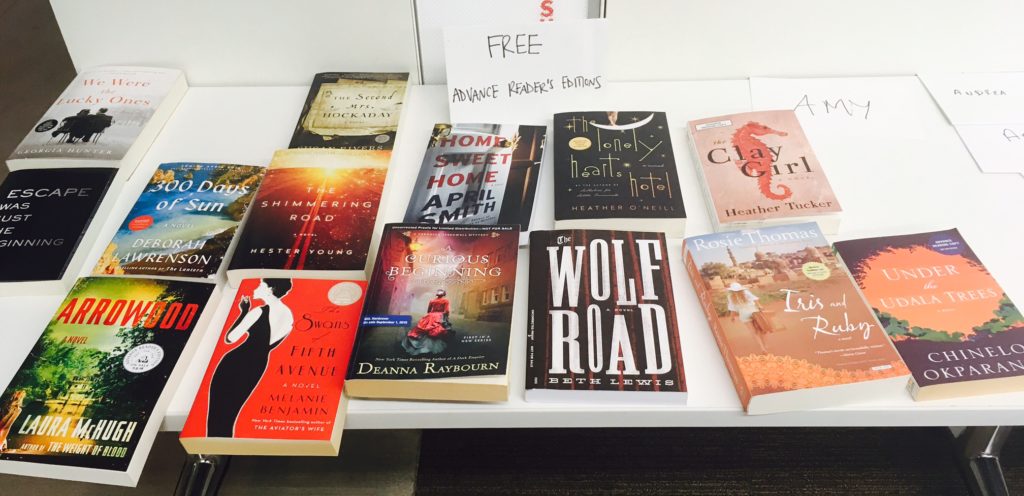 January's book pick was The Two-Family House by Lynda Cohen Loigman. Soon after 7 pm, the discussion began! One of the club members kicked off the discussion by asking what everyone thought about the book, and we actually went around the circle, each of us sharing our general impressions of the novel.
Then the real discussion started. A lot of people really seemed to have enjoyed the book. Others, like me, found it rather predictable and formulaic. But the talk was overall enthusiastic and lively, with many women sharing tidbits from their own lives as they related to the plot and characters. Basically, I found the discussion more riveting than the book!
I loved a lot of things about this library book club. While different club members take turns leading the discussion each month, the librarian in charge helps facilitate things by sending out the Meetup event announcements and taking suggestions and setting up polls to figure out future book club reads. The librarian also collects the name cards for reuse — and makes sure library copies of next month's picks are available!
I also met some lovely women, and after the official meeting ended, had some nice conversations about coffee shops, walking in LA, and, well, book clubs. The crowd here skewed slightly older — There were a good number of well-read retirees — but the group really included women of all ages.
I'll definitely be at the next book club meeting because the February book is Grace by L.A.'s own Natasha Deon. Even better, Natasha will be at the book club herself! I'm not sure how the author's presence will affect the discussion of the book, but I'm looking forward to it.
Want to come to the next book club meeting? Join the Meetup group, and show up Feb. 7. See you there!
West Hollywood Women's Book Club. West Hollywood Library Community Meeting Room, 625 N. San Vicente Blvd., West Hollywood. First Tuesday of every month at 7 pm.
Earlier:
6 Book Clubs in Los Angeles to join in 2017
7 Best public libraries in Los Angeles for writers