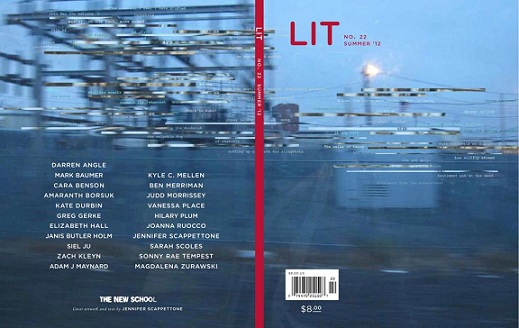 The latest issue of LIT magazine is now out — and two of my poems are in it. Here's the beginning of one of them, titled "Parable":
The new healing process hit me like a ton
of feathers. Suddenly everyone looks
a lot like someone I know and despise.
LIT a literary journal published out of The New School in New York. Pick up a copy for $8 and you'll also get great poems from Amaranth Borsuk, a former classmate of mine from USC, and Vanessa Place, co-director of the local Les Figues Press.